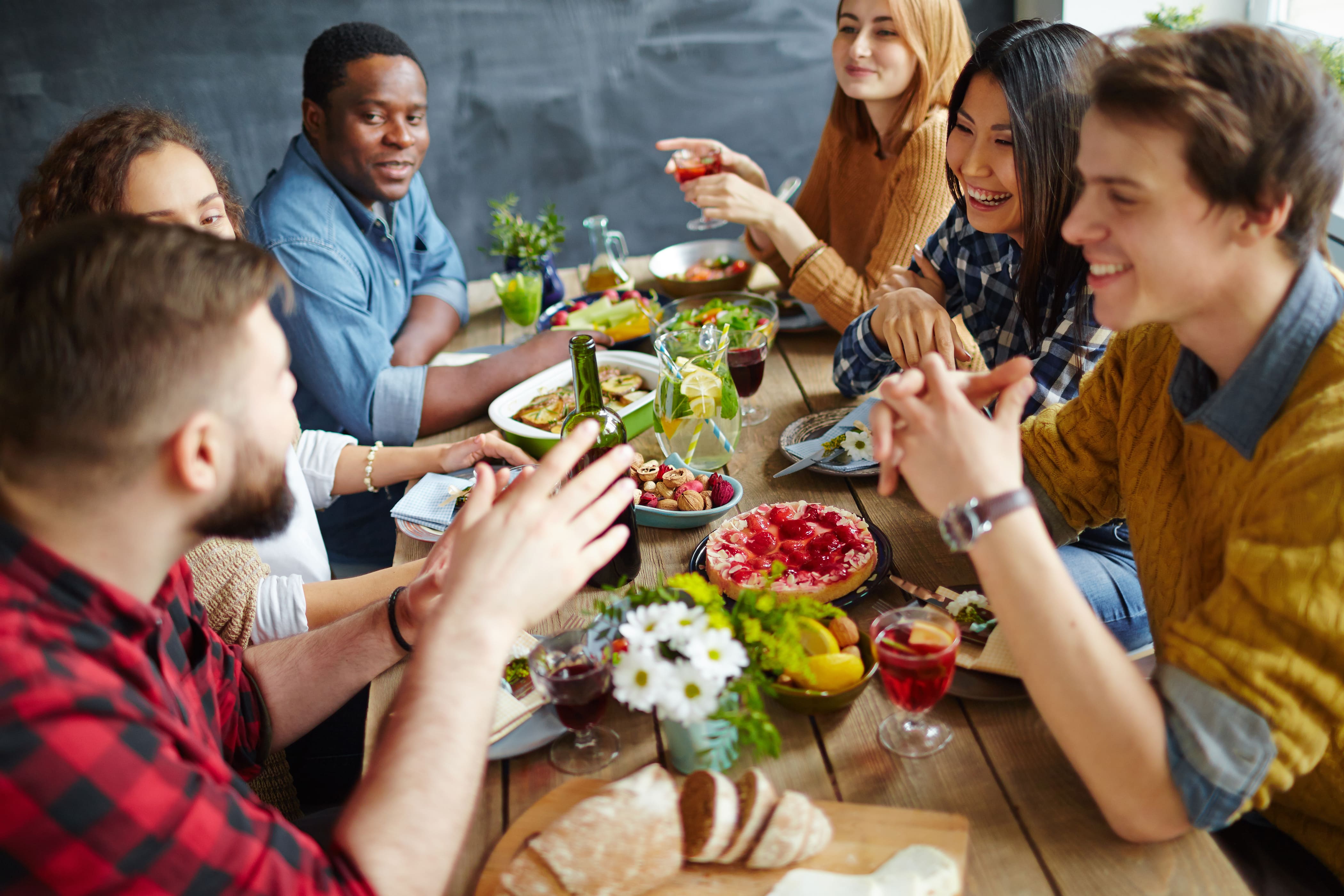 "Nutreco really embraces and feeds new technologies." - Lucia Luijben, investment associate
Are you a passionate environmental footprint specialist? Do you have a broad international network in sustainability? Are you experienced in business-focused external collaborations? Ambitions to contribute to sustainable agriculture? Then Trouw Nutrition is looking for you!

What are you going to do?
Sustainability is an integral part of our purpose of Feeding the Future. Without a clear and credible sustainability development and delivery agenda, there will be no sustainable growth for Nutreco and its Livestock Feed business line, Trouw Nutrition (TN).  Nutreco has set ambitious sustainability targets in its RoadMap 2025, based on three pillars: Health & Welfare, Climate & Circularity and Good Citizenship.
The Environmental Footprint Specialist will lead or participate sustainability activities, projects and communications in this area and ensures that our company upholds and works towards finding new, innovative and economically attractive ways to meet the demands of our customers and society in Climate & Circularity. You will co-develop and deliver the TN sustainability focus, within the scope of Nutreco's Sustainability agenda (RoadMap 2025). The priority of your role the coming years will be on co-developing with the key stakeholders an integrated program for efficient use of resources and reduction of the environmental foorprint in the animal protein value chain.
You are knowledgeable, well informed and connected with actors in the protein value chain, as well as with our markets. You accelerate the use of best practices and monitor progress on set targets, to be communicated externally and internally. You are curious and eager to learn about the latest trends in environmental footprinting and able to translate this to the Trouw Nutrition business.
The Environmental Footprint Specialist is positioned within the Sustainability team of Trouw Nutrition Innovation and reports to the Director Sustainability Livestock Feed. You will be a member of the virtual Life Cycle Analysis (LCA) platform of Nutreco, teaming up with the LCA specialists in Procurement and Skretting. The role involves working closely with a wide range of both internal and external stakeholders. These includes the Nutreco Sustainability Platform (NSP), Strategic Marketing, R&D, Global Services and Solutions (GSS), communication, BUs, commercial partners, customers, governments, universities and regulators.
What are your key accountabilities?
Develop and deliver
Through a network of external and internal stakeholders, anticipate on emerging climate & circularity trends, best practices and future customer needs. Inspire your stakeholders to choose directions of distinction, in the scope of Nutreco's Sustainability Roadmap;

Conduct LCA's on TN product portfolio to support building sustainability product cases;

Be content expert in development of species LCA and product tools;

Co-responsible to develop and implement Sustainability Roadmap 2025 in the area of climate & circularity in close collaboration with the internal stakeholders in Innovation and other groups;

Responsible for the customer facing environmental footprinting solutions and support adoption of emission reduction programs;

Works with markets to create concrete implementation successes that can be communicated internally and externally;

Perform benchmarking activities for internal and external stakeholders;

Accountable for training and communication material regarding environmental footprinting;

Support the NSP and Corporate Sustainability Manager in developing the Trouw Nutrition component in the annual Nutreco Sustainability Report. 
Reporting
Develop clear reporting both internal and external;

Manage and deliver annual sustainability reporting projects for customers in compliance with internal standards, guidelines and frameworks;

Oversee sustainability report development, ensuring alignment with company guidelines, trends, stakeholder input & concerns and corporate strategy & directions;

Support local sustainability champions to collect accurate data and ensure quality and timeliness of input.
What we offer
Nutreco's mission is to feed the future. In a world with limited natural resources, our ambition is to meet the rising food needs of a growing world population in a sustainable manner. Working for Nutreco means a fantastic position in an international working environment with lots of development opportunities.
What else is in it for you?
Attractive salary based on skills and experience -paid in 12 monthly payments- plus holiday allowance in May;

You will get 30 vacation days, with the possibility to sell or purchase a limit amount of days;

Working in a people oriented, international and dynamic culture;

Development of personal skills and knowledge, due to a wide variety of tasks and responsibilities;

Independence and the opportunity to initiate or participate in projects for implementing solutions in close cooperation with key-stakeholders;

A pleasant international working environment.
What we ask
You are a results oriented, inspirational and customer-focused person with analytical mindset, combined with excellent people and communication skills. You know how to set up win-win and business focused external collaborations. You are energetic and have a passion for sustainability and affinity with animal production. Besides that, you have a well-established (global) network within sustainability area and are used to work in a corporate and international environment.
MSc or PhD;

Minimum of 3 years professional experience in an environmental footprinting related role;

Strong track record and expertise in Life-Cycle Assessments (LCA), preferably with using SIMAPRO software;

Experience with data-management, processing and reporting PowerBI is preferred;

Experience in agri & food is preferred;

Solid understanding and a viewpoint of key climate and circularity topics in agriculture;

Ability to convince stakeholders of the necessity of the climate & circularity strategy;

Knowledge of international legislation, standards and international best practice;

Fluent in English. Knowledge of any other languages is a plus.
Extra information / Apply direct
Are you the right candidate we are looking for? We would like to hear from you! You can express your interest in this role by clicking the button "apply online'' and we will contact you as soon as possible. For more information regarding this vacancy you can contact Arzu Sayin (Corporate Recruiter) at +31(6) 57986490. In case you do apply, we like to thank you for sharing your ambition with us!
About Nutreco
Every day, Nutreco's 12,300 dedicated employees in more than 37 countries across the globe relentlessly pursue our purpose of Feeding the Future in a way that ensures sustainability is front and centre in all we do. Our solutions go beyond nutrition – we provide best-in-class advice and technology to help our customers produce more food, in a sustainable way, to feed our growing population.
With over 100 years of experience, Nutreco is a global leader in animal nutrition through our Trouw Nutrition division, and in aqua feed through our Skretting division. Our NuFrontiers team works to identify, develop and invest in next-generation breakthrough innovations throughout the value chain.
Nutreco is proud to be part of the SHV Family of Companies, unifying over 50,000 people around the world.
Not the right job for you?
Check out these similar jobs or sign-up for our job alert.
Tilburg, North Brabant
Full time

Saint-Hyacinthe, Quebec
Full time
Sign up for our job alert
We will keep you posted about our challenging opportunities.
Discover the world of Nutreco
Explore how people across our company are contributing to Feeding the Future.
Discover the world of Nutreco
Explore how people across our company are contributing to Feeding the Future.