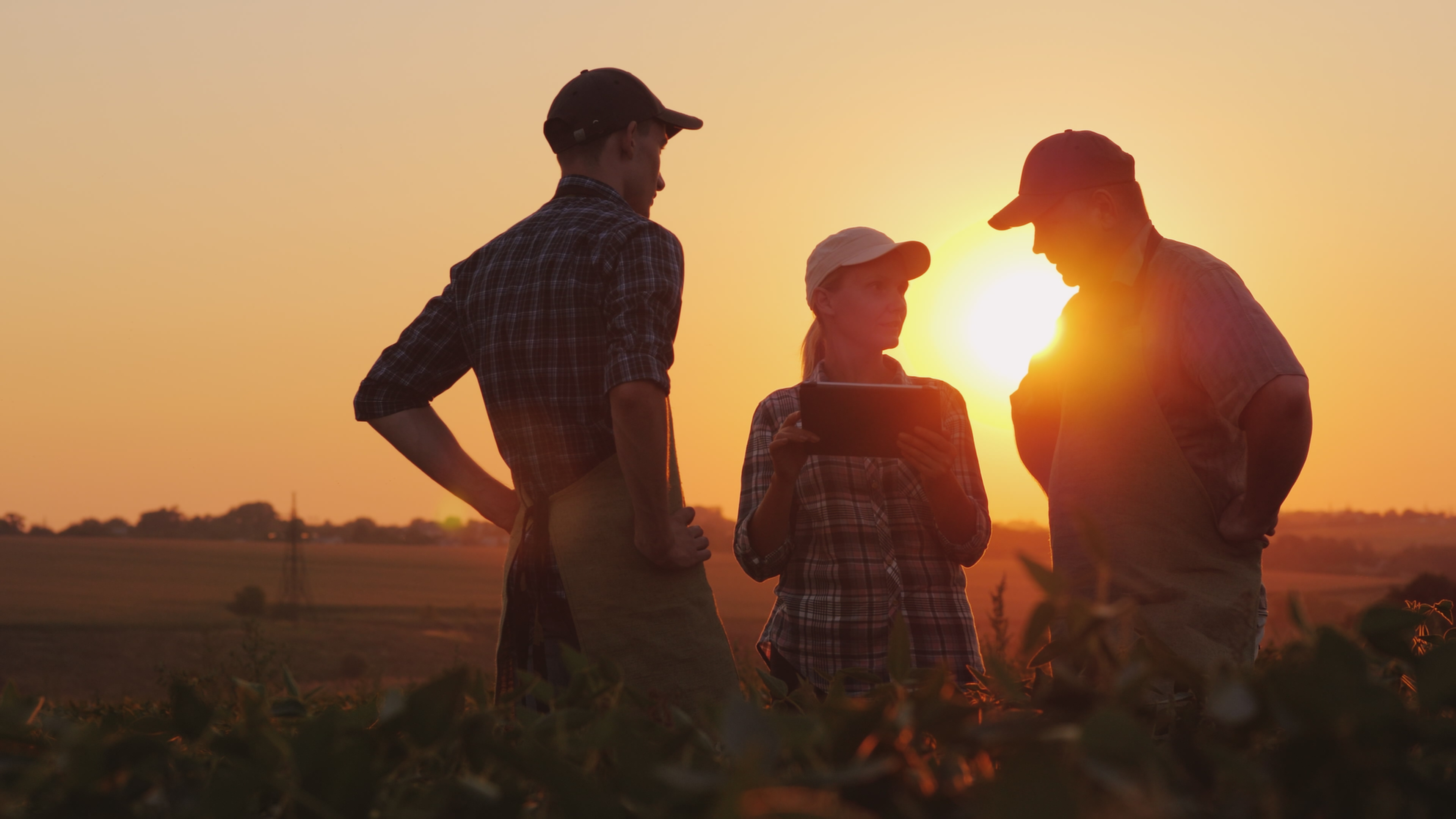 "Trouw Nutrition doesn't just sell animal feed components, but scientifically based nutritional products and services." - Nienke de Groot, strategic marketing manager
In a world with limited natural resources and a growing population, the demand for food is constantly rising. This demand poses many complicated challenges. As ECA Formulation Manager, you contribute to our purpose of Feeding the Future by taking charge of a team that is key to our value proposition, by improving its efficiency, and integrating it into our global network of formulation specialists. 
If you are a passionate leader with expert in formulation with a great sense for business and are energized by having an impact on a global organisation, this is the job for you!
The Formulation Manager is part of the Europe & Central Asia (ECA)  Business Unit team, responsible for 13 OPCOs & Supply Points, and 11 local Formulation teams. In this role you report to the Trouw Nutrition ECA Busines Unit Operations Director. The Formulation Manager is the driving force behind the Formulation process in ECA and will take on his/her responsibilities in two phases:
Project Phase (about one year): This phase will be used to transition from a local structure that relies on expertise in our OPCOs to an ECA Formulation Excellence Team that can facilitate a more uniform approach in the region and support local organizations as needed. The ECA Formulation Manager will design, initiate and lead this transformation towards integrated Formulation at ECA level.
Running Phase: In this phase, the ECA Formulation Manager will focus on leading & coaching the ECA Formulation Excellence team as well as our OPCOs formulators network in ECA. Part of this will be taking responsibility for ECA formulation master data, the formulation process, and standards. Additionally, the successful candidate will become a member of the Value Creation team, joining procurement, pricing, planning and sales & operations (S&OP).
The ECA Formulation Manager defines formulation standards and leads the periodical formulation process with input from various stakeholders on all levels (including Global Innovation and the species nutritionist) in order to meet the expected performance on cost/profit and quality.
He or she safeguards high-level nutritional standards of the product portfolio and promotes the understanding of the effect of diet on health, wellbeing and productivity of animals while keeping in mind the operational excellence and manufacturing aspects.
Key accountabilities:
Project:
Design, build and transition ECA Formulation
Be the project leader for the Formulation Stream
Build a regional Formulation team
Design all processes in collaboration with

Global Nutrition & Formulation
Value Creation Team: Formulation manager, Pricing manager, Procurement manager and S&OP manager
Formulation at Opco levelImplement integrated ECA formulation system
Execution:
Responsible for full ECA scope formulation process, activities and results aligned with local requirements
Accountable for the value of formulations translated in defined KPI's
ECA Formulation Leadership:
Lead ECA Formulation Excellence Team
Built, Lead, coach local formulator's network in ECA
Set up Talent Management and Development/career paths in/outside Formulation
Ensure alignment between Sales, Global Nutrition & Formulation, Global Innovation, Quality, and Procurement regarding production to serve customer needs and execute the value propositions in the global animal feed business.
Participate with Global Nutrition & Formulation team in the development of the formulation assessment methodology including formulation KPI's.
Execute the SKU rationalization and standardization across ECA in collaboration with all stakeholders
Ensure that Bestmix functionalities are used in full extend and databases are updated on a regular basis
Support and coordinate important tenders
Coordinate implementation of regulatory changes and updates in legislation throughout the whole ECA formulation system.
Execute internal audits and assessment on Bestmix use in OPCO's at local level.
Drive automation in the formulation function
What we offer:
As part of an international environment, you have the opportunity to develop yourself within a broader field of leadership in nutrition & formulation with great further career opportunities
What else is in it for you:
A fulltime position, 40 hours per week
an attractive salary, C&B package including our global Bonus Arrangement
What we ask:
You have a good view on internal and external best practices on Formulation and are eager to share and apply it within the company. You feel comfortable collaborating with other disciplines to achieve the best possible results and bring the resilience to say "no" when it is necessary. You can establish relationships easily and know how to approach stakeholders with new ideas. You have a natural willingness to strengthen your own knowledge and skills within the business. You have have great coaching skills to support the development of your team.
What you bring:
University degree in the field of Animal Science or Food Science
At least 10 years of work experience including 3 to 5 years in a comparable or relevant position in the animal feed industry on

Formulation with Linear Programming Software Bestmix for Premix and Feed
Profound knowledge of Macro and Micro Ingredients (including Legislative aspects)
Understanding of supply chain & manufacturing processes and challenges

Experience in working with multi-disciplinary teams in an international environment
Experience managing a team
Knowledge in ERP tools, Power BI, Microsoft Office (MS Excel)
Higher level of Programme/Project Management and Change Management experience
 excellent communication and negotiation skills, know how to convince and persuade, and always maintain a constructive, trusted relation with your stakeholders
Fair understanding of sales & financials.
Extra information / Apply direct
Are you the perfect candidate we are looking for? We would like to hear from you! You can express your interest in this role by applying online and we will contact you as soon as possible. For more information regarding this vacancy, you can contact Matthias Hörl (Recruiter) at +31(0)613047586. In case you do apply, we would like to thank you for sharing your ambition with us!
For all agencies
Please be aware that acquisition based on our vacancies is not appreciated.
About Trouw Nutrition
Trouw Nutrition has a 90-year history of dedication to innovation and deep experience in developing smarter and more sustainable ways of raising healthy farm animals and companion animals. Our team of 8,300 passionate people in 32 countries relentlessly pursue solutions to the challenges facing our feed-to-food chain to help our customers Feed the Future.
Our broad portfolio of feed specialties, feed additives, premixes and nutritional models and services, along with our ever-increasing expertise in feed, farm and health makes us a one-stop-shop with limitless opportunities to create tailored, integrated solutions suited to each customer's local situation.
Trouw Nutrition is part of Nutreco, global leader in animal nutrition and aquafeed, which in turn is part of the SHV Family of Companies, unifying over 50,000 people around the world.
Not the right job for you?
Check out these similar jobs or sign-up for our job alert.
Ho Chi Minh City, Ho Chi Minh
Full time

Mozzecane, Veneto
Full time
Sign up for our job alert
We will keep you posted about our challenging opportunities.
Discover the world of Nutreco
Explore how people across our company are contributing to Feeding the Future.
Discover the world of Nutreco
Explore how people across our company are contributing to Feeding the Future.