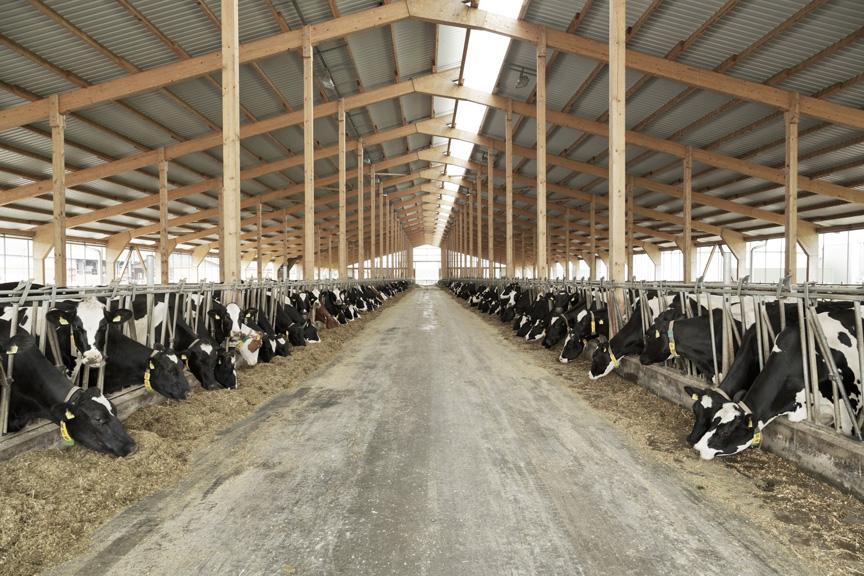 "Trouw Nutrition doesn't just sell animal feed components, but scientifically based nutritional products and services." - Nienke de Groot, strategic marketing manager
Amersfoort

,

Netherlands

Full time
Are you an experienced global Poultry leader? Do you have strong strategic skills and can you engage people? Then Trouw Nutrition has a very interesting position for you!
About the job
As a Nutreco company, Trouw Nutrition's mission is to feed the future. In a world with limited natural resources, our ambition is to meet the rising food needs of a growing world population in a sustainable manner.
Our Innovation organisation plays a key role in fulfilling this mission. We drive the conception, development and commercialisation of innovative feed technologies and unique digital solutions. Our solutions are designed to sustainably optimize animal nutrition, animal health and farm profitability through all life stages.  
As Global Poultry Director you will lead a global, multi-dimensional team consisting of a Global Marketing Manager, Global Marketing Communication Manager, Global Poultry Nutritionist and Global Poultry Specialist. You will also head up the poultry council where most cross-functional decisions are taken.
You are responsible for the global poultry strategy and its execution in a portfolio of projects. As part of that you identify, develop and launch new innovation projects to meet future needs. You ensure that our products, programmes and services are strongly positioned to meet customer's need across multiple markets.
The Global Poultry Director reports to the Head of Global Marketing.
What are your key accountabilities?
In your role as Global Poultry Director, you fulfil four responsibility areas:
Develop and execute poultry strategy:
Responsible for understanding and anticipating external factors (disease outbreaks, regulatory changes, major global trade events, consumer trends), the competitive situation and their impact on the organization; preparing and executing plans to protect our strategies, or as input to strategies;

Responsible for deeply understanding customer unmet needs (current and anticipation of future);

Responsible to develop species strategies, leading the poultry species council

Responsible to, yearly, build species-specific vision, strategies and quantified ambitions that that draw on market and customer trends, digital technology evolution and technology trends as well as cluster growth and innovation needs;

Responsible to provide evaluation and business cases/growth forecasts for the strategies in coordination with poultry council, and to present those strategies to the Trouw Nutrition Portfolio Board;

Responsible to define quantified indication targets to platforms (Solutions & Services, Discovery);

Responsible for strategy execution, together with key actors in the organization

Responsible deliver a portfolio of projects that execute strategy, leading the poultry council;

For areas that are not within the Innovation department, interface effectively to ensure strategic growth plans can be realized;

Monitor the progress of strategy implementation/portfolio or projects.
Develop and launch innovation projects:
Actively manage the innovation funnel: scout and qualify new areas of interest, in our 3 target areas nutrition, health, precision farming, and within the strategic frame. Sources of inspiration are customer knowledge, competitive activities, industry trends, etc. If the opportunity is valid, inspire the poultry council to dedicate the resources to an innovation project with an agreed target profile;

Develop champions for projects and interface with champions to ensure maximum market potential and buy-in, prepare market forecasts and business cases (Price/Volume forecasts), in coordination clusters;

Lead the council to prioritize projects, engage with the Project Manager to ensure projects are delivered on time and target;

Accountable for all marketing deliverables as part of the Innovation Stage gate process, including business cases (price/volume forecasts) in coordination with the clusters and endorsement by the champion(s);

Responsible for timely launch preparation of all aspects of the product, and for relevant launch preparation in the clusters, as well as for launch success of products and services. That includes allocation of launch budget, global and local resources and financial forecasts but the OpCos. Interface with MarCom team for tactical communication support.
Virtual medium-term P&L ownership:
As the organization and finance tools evolve, provide mid-term ownership to P&L (year N+2 to 5-7 year horizon growth, profitability), while supporting in a balanced way short term business goals.
Brand stewardship and product support:
Accountable for brand ownership, and right focus and investments depending on strategic focus.

For key brands, that are highly profitable or growing, accountable that brand teams are in place to ensure that targeted support is provided (IP and trademark protection, competitive validation trials, RA /Q status, marketing, global (x-cluster) supply allocation etc.

Accountable to allocate the right level of in-line extension effort, within resource allocation guidelines;

Accountable for providing species technical expertise in different stages of the product lifecycle. Key accountabilities cover:

Intimate knowledge of species physiology, production system and customer unmet needs. Advise on innovation ideas, their market potential, and the value proposition/pricing

Important part of launch preparation:

preparing the product: Sharpen the value proposition and support pricing discussions. Understand competitive activities and the way our product needs to be technically shaped in order to be competitive.

preparing the market: Develop and animate a network of global Key Opinion leaders that are important influencers of customer product/solution uptake. Engage them in trials and publications to support marketing messages

works with MarCom team to support creation of content and collaterals in preparation of launches

train Cluster/OpCo technical colleagues

Product support: On key strategic products/geographies, orchestrate visits to showcase our technical knowledge
What we offer
Working for Nutreco means a fantastic position in an international working environment with lots of development opportunities. We have a friendly and informal working environment in which you cooperate with dedicated colleagues.
What else is in it for you?
We will offer you a fulltime position, 40 hours per week in our head office in Amersfoort;

You will get 30 vacation days, with the possibility to sell or purchase a limit amount of days;

Attractive salary based on skills and experience -paid in 12 monthly payments- plus holiday allowance in May;

The possibility to participate in our wellbeing Fit For the Future programme;

Responsibility for your own projects and development opportunities within the company;

The possibility to earn bonuses when you reach your target.
What we ask
As a Global Poultry Director you are an inspirational manager with a strong strategic mindset and demonstrated experience in leadership and stakeholder management.  You have excellent global, intercultural and cross-functional management skills. You are collaborative and make decisions. You can empower others.
What you bring
Academic master's or PhD degree, can be a scientific degree as well as business related degree;

Nutritional space experience with specific focus on feed additives and precision farming/farm management as well as sustainability. Concrete exposure to poultry customers in the US/Brazil/Mexico is a strong plus;

Technical capability to understand the feed specialties, premixes, and nutritional services environment;

Minimum of 10 years of work experience, including 5 years related work experience in a leading Marketing (global and regional) role;

Excellent conceptual, analytical and quantitative skills;

Strategic thinker and strong business mindset, able to work with technical colleagues to scale up ideas and thoughts;

Creative and innovative. Comes up with new ideas, approaches, or insights;

Demonstrable leadership skills, strong team orientation and proven ability to inspire and communicate effectively in a multicultural environment. Bridge builder, organizationally sensitive and able to work in many different cultures and with corporate as well as local colleagues;

Results-oriented. Has a proven ability to set challenging goals and the timetables to execute those goals;

The ability to get things done through people and systems, and achieve customer and business impact;

Ability to switch between strategy and day to day operations, in order to get things done;

Excellent written and verbal communication skills in English.
Are you the candidate we are looking for? We would like to hear from you! You can express your interest in this role by clicking the button "apply online'' and we will contact you as soon as possible. For more information regarding this vacancy you can contact Esther Schudel (Corporate Recruiter) at +31(0)6 39272811 or esther.schudel@nutreco.com
For all agency's please be aware that acquisition based on our vacancies is not appreciated.
Not the right job for you?
Check out these similar jobs or sign-up for our job alert.
Tilburg, North Brabant
Full time

Amersfoort, Utrecht
Full time

Putten, Gelderland
Full time
Sign up for our job alert
We will keep you posted about our challenging opportunities.
Discover the world of Nutreco
Explore how people across our company are contributing to Feeding the Future.