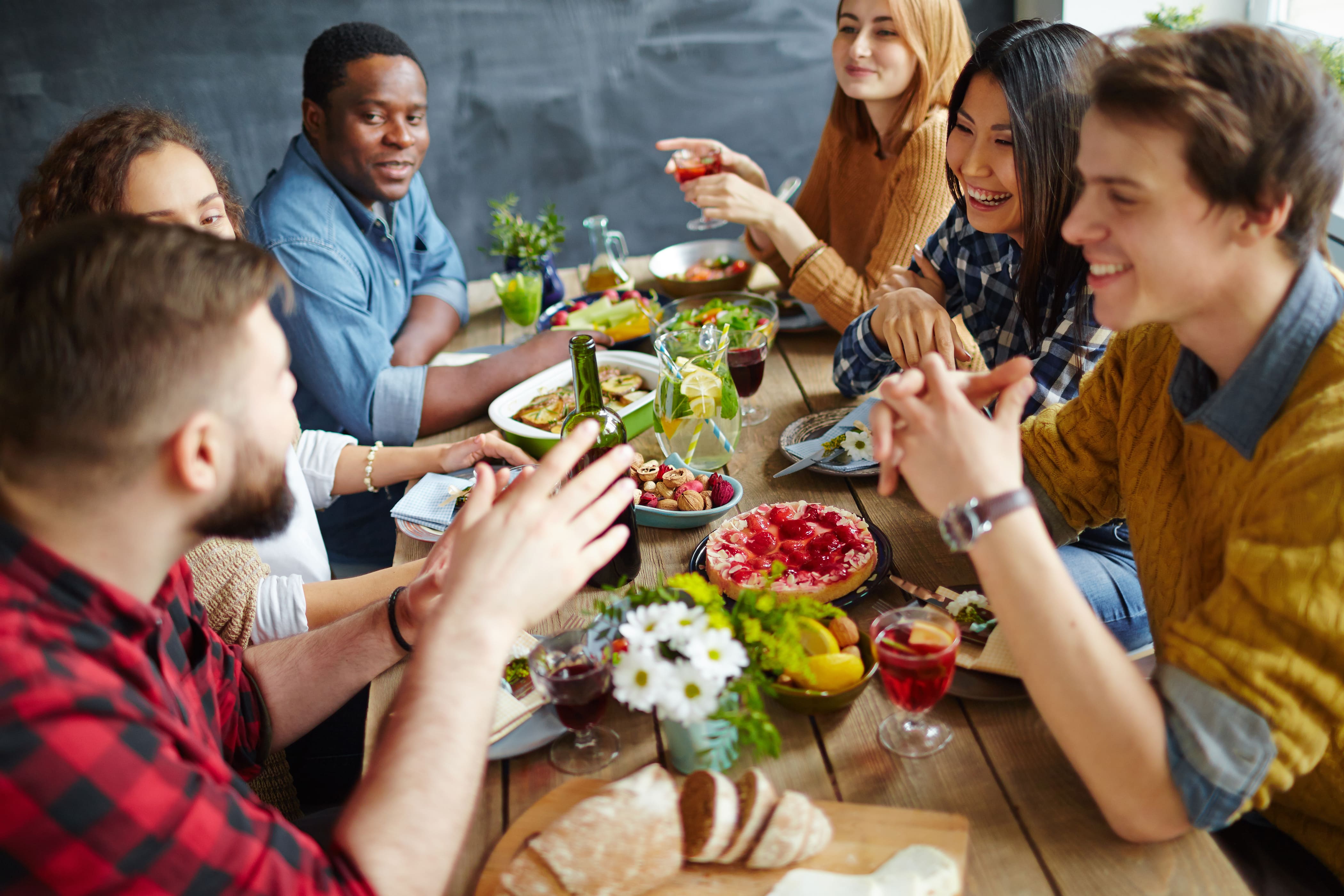 "Nutreco really embraces and feeds new technologies." - Lucia Luijben, investment associate
In a world with limited natural resources and a growing population, the demand for food is constantly rising. Meeting this demand poses many complicated challenges. As Ingredients Research Centre Manager, you can contribute to our purpose of Feeding the Future by managing a portfolio of strategic research initiatives and innovation projects that will further expand our scientific expertise and increase the effectiveness of our offerings.
If you are an experienced professional in the field of animal nutrition and a natural leader who is energized by having a strategic impact on a globally operating company, then this is the job for you!
The Ingredients Research Centre Manager is part of Nutreco Livestock Feed R&D and reports to the R&D Director. He or she works closely with the Species Research Managers and the portfolio managers of the Global Strategic Marketing and Global Solutions and Services teams to jointly develop and execute the Innovation portfolio.
The Ingredients Research Centre Manager is responsible for a team of researchers who conduct experimentation and associated activities as part of the Ingredients Research Centre strategic research and project portfolio. This work is based on the evaluation and further development of both novel and commercially available feed technologies used in animal production diet formulation, premixture and mixed product characterisation, quality evaluation and development, raw material and ingredient evaluation for the maintenance and development of feed formulation matrices. Feed processing and manufacturing methods and technologies are also in scope.
Experimentation is conducted in the laboratory as well as in collaboration with the relevant species group in Livestock Feed R&D facilities in the Netherlands and Spain. Working with the R&D Management Team, the Ingredients Research Centre Manager is responsible for scouting and sourcing novel solutions from internal and external partners, based on strategic research, relevant market needs and Livestock Feed Innovation targets. The Manager also develops and maintains an academic and industry collaboration network, in line with strategic research and business direction and fitting with key areas of innovation and growth for Nutreco.
What are your key accountabilities?
R&D team and activity management
• Leads, inspires, motivates, and develops individuals towards functional excellence in their respective discipline and in career advancement.
• Accountable for developing competencies (applied nutrition in a business setting) of teams, as well as a culture of humility, agility, business focus and execution.
• Manages the researchers with their respective responsibilities and tasks in strategic research, innovation projects and business support activities, and is fully accountable for R&D activities and tasks, including budget, planning and quality of output.
R&D Experimentation
• Acts as a delegated sponsor of R&D studies on behalf of the R&D Director and the Innovation project team and can fulfil the roles of sponsor, study director or responsible scientist on experiment protocols.
• Compliance with guidelines on responsible experimental animal use and to the Nutreco code of conduct and ethics.
• Responsible for ISO9001 compliance.
Strategic research, networking, and technology scouting
• Manages strategic research areas and actively develops the Innovation portfolio for the Ingredients Research team, in line with Global Strategic Marketing, Global Solutions and Services, and Business Unit market need
• Manages and develops the network of their research group with R&D partners, both internal and external.
• Responsible for scouting new technologies relevant to area of strategic research and market need, in line with Livestock Feed Innovation strategy.
Innovation Project Portfolio Management
• Complies with the rules and guidelines of the Stage gate process and Innovation governance.
• Working with Global Strategic Marketing and Global Solutions and Services, critically evaluates, prepares, and presents each project for approval by Innovation governing body.
• Responsible for maintenance and management of Innovation project portfolio.
• Assures and aligns appropriate resources of the projects and keeps track on the progress.
• Is responsible for internal and external project progress reporting, where and when necessary.
Business Support
• Working within the Innovation ecosystem, manages and facilitates requestsfrom internal groups and/or Business Units to provide technical advice, support, or experimentation, in line with Innovation strategy and within Innovation governance.
External Image and Communication
• Represents Nutreco Livestock Feed at scientific meetings and symposia, as well as academic and industry meetings.
• Profiles Nutreco Livestock Feed Innovation and R&D and conveys the commitment to sustainable innovation towards feeding the future.
What we offer
An impactful role in an international, dynamic environment – you will have the opportunity to discover exciting new technologies (internally or externally, through start-ups and joint ventures), evaluate their viability and guide them toward commercial success, as well as shaping Nutreco's R&D efforts for the future.
What else is in it for you?
We will offer you a fulltime position, 40 hours per week
Your position is classified in a Nutreco Hay scale, which guarantees an attractive salary based on skills and experience, paid in 12 monthly payments plus Holiday Allowance in May
You will get 30 vacation days, with the possibility to sell or purchase a limited amount of days
The possibility to participate in our wellbeing program Fit for the Future
The possibility to earn bonuses when you reach your targets
Flexible work environment with option to work from home several days per week
The role includes some travel (10-15%)
What we ask
We are looking for a team player with strong leadership skills, the ability to delegate and work in complex environments. This includes a high level of adaptability (changing environments) but also the ability to interact and communicate effectively across departments and with various personalities.
The ideal candidate is committed to working towards the greater good – he or she is confident yet humble, shows compassion and is open to feedback.

What you bring
PhD degree with excellent record in research management
10+ years of experience in the field of animal nutrition including experience in formulation and evaluation
Experimental and lab-based research experience
2+ years of management experience are an advantage
Strong leadership and management skills
Project management and portfolio management skills
Excellent communication skills in English
Extra information / Apply direct
Are you the candidate we are looking for? We would like to hear from you! You can express your interest in this role by applying online and we will contact you as soon as possible. For more information regarding this vacancy, you can contact Matthias Hörl (Recruiter) at +31(0)613047586. In case you do apply, we would like to thank you for sharing your ambition with us!
For all agencies
Please be aware that acquisition based on our vacancies is not appreciated.
About Nutreco
Every day, Nutreco's 12,300 dedicated employees in more than 37 countries across the globe relentlessly pursue our purpose of Feeding the Future in a way that ensures sustainability is front and centre in all we do. Our solutions go beyond nutrition – we provide best-in-class advice and technology to help our customers produce more food, in a sustainable way, to feed our growing population.
With over 100 years of experience, Nutreco is a global leader in animal nutrition through our Trouw Nutrition division, and in aqua feed through our Skretting division. Our NuFrontiers team works to identify, develop and invest in next-generation breakthrough innovations throughout the value chain.
Nutreco is proud to be part of the SHV Family of Companies, unifying over 50,000 people around the world.
Not the right job for you?
Check out these similar jobs or sign-up for our job alert.
Tilburg, North Brabant
Full time

Saint-Hyacinthe, Quebec
Full time
Sign up for our job alert
We will keep you posted about our challenging opportunities.
Discover the world of Nutreco
Explore how people across our company are contributing to Feeding the Future.
Discover the world of Nutreco
Explore how people across our company are contributing to Feeding the Future.