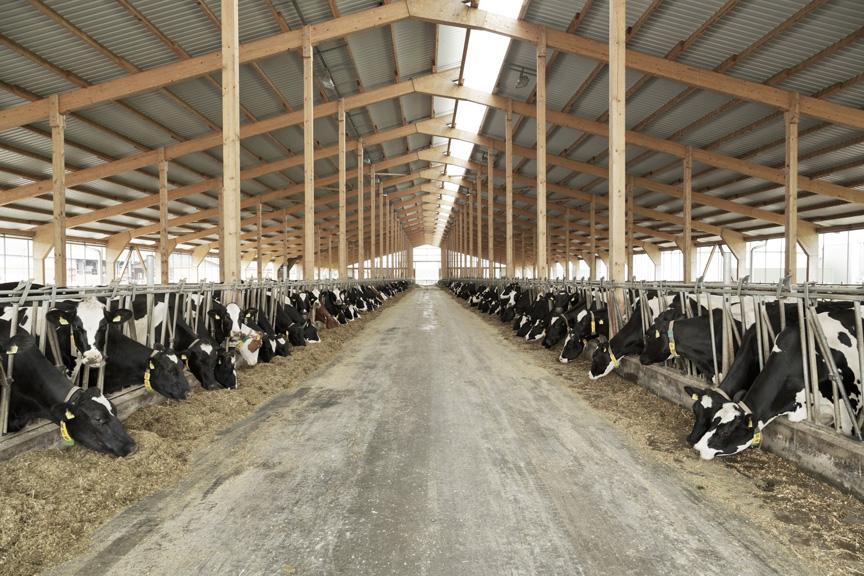 "Trouw Nutrition doesn't just sell animal feed components, but scientifically based nutritional products and services." - Nienke de Groot, strategic marketing manager
Amersfoort

,

Netherlands

Full time
Are you ready for the next step in your Quality career in a company that has 'Feeding the Future' as its mission? And do you like to be in the center of our core business from a strategic quality perspective while having a sense for supporting tools and data management? Then this is the job for you!

What are you going to do?
As QA Manager you develop, implement, monitor, maintain and improve an assign part of the quality rules, standards and guidelines on Trouw Nutrition Division levels, based on Trouw Nutrition Nutrace PLUS Quality & Feed Safety system. This in collaboration with your team and relevant functional managers within Procurement, Operations and Innovation.
Within the team, you are the tooling and data management specialist. While the QA Manager role focuses on the complete QA spectrum, you are the dedicated person when it comes to managing the data management tooling like the Document Management System, Complaints Handling system and others.
Practically saying that you are the functional lead of the applications, and support and promote correct use of the tools across to the business globe. You provide support for applications, implement applications, deploy changes and do troubleshooting and proactively work to develop and support business applications to ensure it best meets business needs. It's your job to translate business need into technical specification and work with supplier to translate business requirements into a viable software solution
it's the QA team's job to promote all aspects of Quality Assurance with all relevant departments, support the communication of quality programs and standards to the organization, and may coordinate training in relevant areas. You organize local Quality Assurance boards and / or participate in internal or external QA bodies. Besides that, you can participate in crisis situations (contamination's, severe product defects, etc.) in the relevant crisis teams in order to mitigate and control adverse effects for the organization and / or conduct root cause analyses to prevent incidents recurring or can lead crisis teams.

In your role you organize and guide internal and external, according to the guidelines of TN quality systems, so that the quality procedures are compliant the aim of maintaining the quality certificates. you prepare improvements to the quality policy, track developments on quality and includes these in the policy. You drive continuous improvement processes and projects in the organization, promoting and supporting improvement processes and actions with expert advice, tools and guidance.  Although you as a QA Manager are part of the QA team, and all the tasks and responsibility of the team are within the role, some tasks or responsibilities can be assigned to other team members. Depending on the availability and of course knowledge.
As a QA Manager you will be part of the Quality team, reporting to the Director Quality Affairs and working closely with 8 quality team colleagues. Your base is Amersfoort (Utrecht), but the projects are globally, so occasionally you will travel around the globe.
What we offer
As a Nutreco company, Trouw Nutrition's mission is to Feed the Future. In a world with limited natural resources, our ambition is to meet the rising food needs of a growing world population in a sustainable manner. Working for Nutreco means a fantastic position in an international working environment with lots of development opportunities.
What else is in it for you?
We will offer you a fulltime position, 40 hours per week;

Your position is classified in a Nutreco Hay scale;

You will get 30 vacation days, with the possibility to sell or purchase a limit amount of days;

Attractive salary based on skills and experience -paid in 12 monthly payments- plus holiday allowance in May;

The possibility to participate in our wellbeing Fit for the Future program;

Responsibility for your own projects and development opportunities within the company;

The possibility to earn bonuses when you reach your target.
What we ask
As a QA Manager you are an excellent communicator, both internal- as external. From a natural point of view, you like to collaborate with stakeholders and knows how to align them. It's important you have very strong organizational skills, have a preference for data management, IT-software tools and of course are very analytical and result oriented. You like to solve problems while building a solid data based solution!
What you bring
You have a master degree in our field;

You have at least 4 to 6 years working experience (preferably) in QA/QC, preferably international, cross company;

You have 2 or more years of experience in QA related tooling- and data management systems;

You have an excellent understanding of QA/QC and business processes in a broad range of feed or food business operations, including interactions between business processes;

You have excellent writing and speaking skills when it comes to English.
Extra information / Apply direct
Are you the perfect candidate we are looking for? We would like to hear from you! You can express your interest in this role by clicking the button "apply online'' and we will contact you as soon as possible. For more information regarding this vacancy you can contact Jasper Keijner (Teamlead Recruitment) at +31(0)618536543. In case you do apply, we like to thank you for sharing your ambition with us!
For all agency's
Please be aware that acquisition based on our vacancies is not appreciated.
Not the right job for you?
Check out these similar jobs or sign-up for our job alert.
Tilburg, North Brabant
Full time

Deventer, Overijssel
Part time

Amersfoort, Utrecht
Full time
Sign up for our job alert
We will keep you posted about our challenging opportunities.
Discover the world of Nutreco
Explore how people across our company are contributing to Feeding the Future.