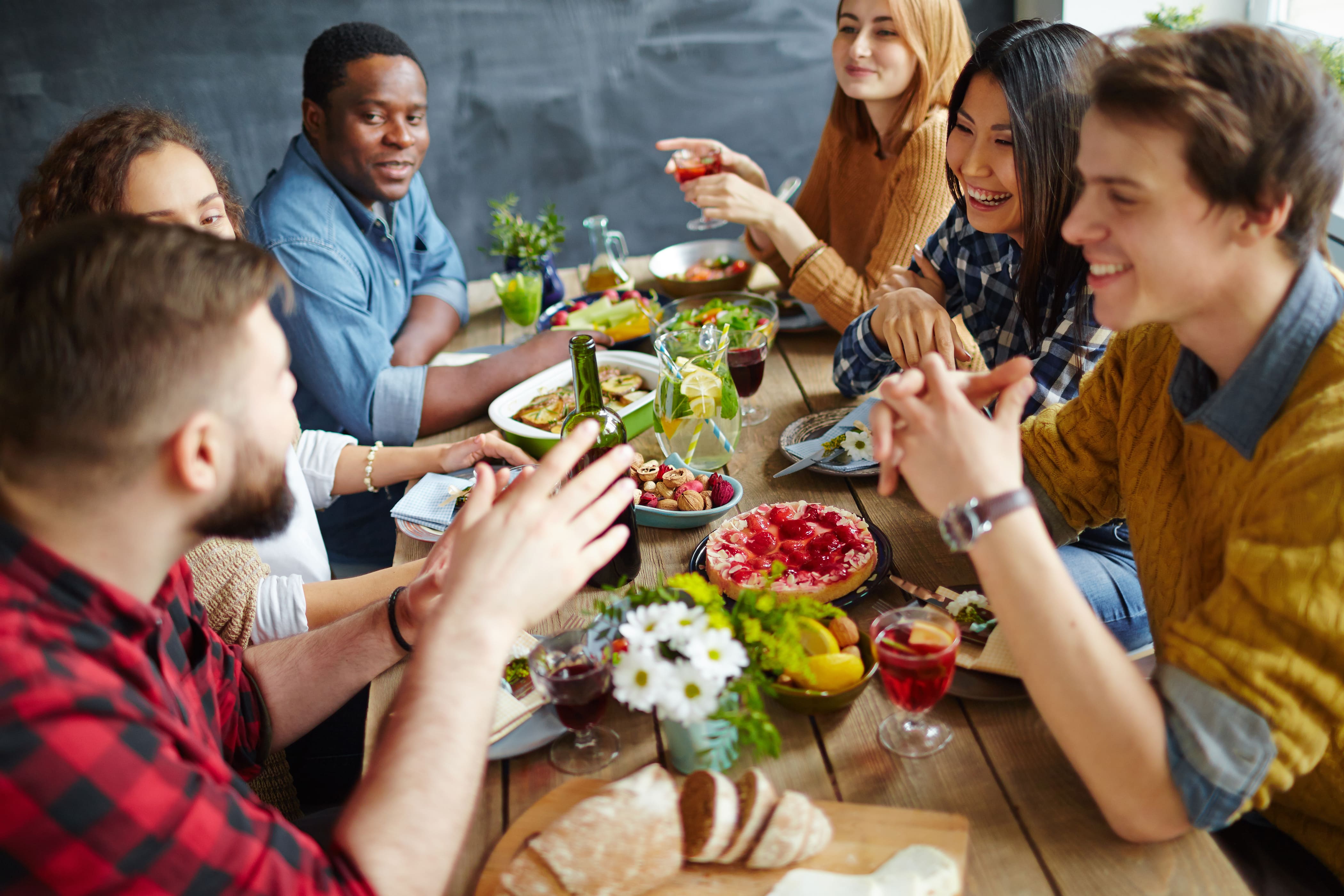 "Nutreco really embraces and feeds new technologies." - Lucia Luijben, investment associate
In a world with limited natural resources and a growing population, the demand for food is constantly rising. Sustainably meeting this demand poses many complicated challenges. As Supply Chain Excellence Project Manager, you can contribute to our purpose of Feeding the Future bydelivering more efficient and effective Supply Chain processes to our OpCos all over the globe.
If you are a passionate supply chain expert and are energized by sharing your knowledge and having a significant impact on a business, this is the job for you!
Supply Chain has historically been a highly local function within Nutreco which has resulted in each Opco adopting its own way of working, processes, and organisational structure. However, with Nutreco's growth over the years, the local nature of the supply chain function has introduced inefficiencies and made the sharing of resources between teams more difficult.
The Supply Chain Excellence Project Manager should be unbiased to the current ways of working within Nutreco and define the future processes which are to then be executed across the Opcos and BUs. They will need to work closely with the local teams to implement the new ways of working, including embedding the change and the necessary monitoring and follow-up.

The Supply Chain Excellence Project Manager is responsible for establishing standardised and harmonised processes across the Supply Chain to improve efficiency, agility, and professionalism. The scope of this role is broad as it can cover many different aspects of Supply Chain (Customer Service, Planning, Logistics, Warehousing etc.), however the focus is on strategic/long term improvements which will have material impact on the Nutreco business.
Your main responsibilities include:
Supply Chain Excellence
Aligned leadership, in collaboration with the Opco / BU SC Managers, Design & deploy Supply Chain Excellence blueprints for all required tools and processes, aligned to maturity and roadmap. 
Performance Routines & KPI's. Ensuring we have a defined set of measures across the business to support strategy, being reviewed at correct frequency by correct people at desired quality.
Training of tools, processes and blueprints to the Opco / BU SC Teams the leadership teams.
Supporting Systems & Technology. Co-lead & manage the development & application of our ERP (Infor M3) and advanced planning system (o9) across the company ensuring a common functionality & develop capability of users to enable best practice performance.
Lead complex cross company, BU, cross functional or End-2-End projects as agreed
Best practice sharing across group- ensuring creation and adoption is tracked.
Group wide benchmarking to drive continuous improvements on technology, volume, product and then benchmarked on performance.
Responsible for the harmonization of Supply Chain processes across the Nutreco network to increase efficiency and standardization.
Responsible for the monitoring of adoption of new processes within Opcos, including identifying where adoption has not been fully embedded and work with the Opco team to ensure that the changes are embedded.
Responsible for the scoping, planning and execution of strategic Supply Chain projects to increase efficiency, agility or reduce costs.
Responsible for managing ad-hoc operational projects/crises, where deemed strategically important, to ensure continuity of supply for Nutreco and the expertise of this role are required.
Where investment is required, build business cases to further enhance our Supply Chain competency, working with the relevant departments such as IT, Manufacturing or Procurement.
Identify key Supply Chain competencies required to ensure Nutreco remain competitive to support skills assessments within Nutreco.
Responsible for conducting relevant research to keep up to date with latest Supply Chain trends to ensure that new processes are aligned with the latest thinking or approach within the Supply Chain community.

Capability Building and Continuous Improvement - Providing functional expertise and excellence
Grows and develops the SC teams and the Opco/BU Management teams; Coaches Opco/BU MTs on the quality of their IBP meetings; Provides functional expertise, feedback and coaching to SC Leads, e.g.: End-2-End Supply Chain management, Performance management, IBP management
Establishes the platform and means for best practice collection and sharing and collaborative standard setting; Interacts with others to nurture improvements, raises and debate issues and recommends improvements
Energises the Supply Chain teams by a sense of common purpose, shared plan and support; supports the development of our Unite/M3, o9 and PBI tools to enables further Network Analysis
Acts as an effective interface between the Team and the wider organization
Initiates and leads key initiatives and improvement projects on operational and tactical KPIs
Serves as primary interface between Nutreco Supply Chain programs and the Opco's/BU's to ensure Projects are beneficial to the Opco/BU through prioritization and focus implementation

Management information
Drives the adoption of "one set of number" to support our Data Driven SC; Develops  and drives the adoption of PBI KPI dashboards and other insights and decision documents (quantitative and qualitative)
Leads or execute ad hoc analyses
Designs the information flow, sets the standards and measures that will ensure that commitments are delivered
What we offer
A people-oriented role in an international, dynamic environment. You'll have the chance to bring knowledge to people all over the world and gain their trust and appreciation. By working in an investment area, you will be able to develop your own skills, apply your learnings directly and grow quickly within the organisation. Finally, this position provides an opportunity to have a massive impact on our organisation by developing and implementing new ways of working on a global scale.
What else is in it for you?
Since this is a global role, relocation to the Netherlands is possible but not required

. Ability to travel to our Headquarters in Amersfoort regularly would be an advantage.
A fulltime position, 40 hours per week
30 vacation days, with the possibility to sell or purchase a limit amount of days
Your position is classified in a Nutreco Hay scale, which ensures an attractive salary based on skills and experience
The possibility to earn bonuses when you reach your target
Extensive working from home possibilities
These benefits and figures are based on employment in the Netherlands and may vary based on your location.
What we ask
We are looking for a skilled communicator, who can become a successful ambassador for IBP and other supply chain processes within our organisation. Implementing new tools and processes requires the ability to understand stakeholders' perspectives, dispel their doubts and build trust, as well as a hands-on mentality. Our ideal candidate is confident and resilient, with an infectious enthusiasm for continuous improvement and supply chain excellence. If that sounds like you, we are looking forward to hearing from you!
What you bring
University degree in the field of supply chain, operations, economics, technical engineering or similar, with at least 8 years of work experience in a comparable, relevant position
Experience within Supply Chain function in agriculture, FMCG or food/beverage industry.
Excellent knowledge and expertise in Microsoft Office (in particular MS Excel) is a requirement and knowledge of Infor M3 and are desirable
Project Management experience is desirable
Good level of English in writing and speaking
Extra information / Apply direct
Are you the perfect candidate we are looking for? We would like to hear from you! You can express your interest in this role by applying online and we will contact you as soon as possible. For more information regarding this vacancy, you can contact Matthias Hörl (Recruiter) at +31(0)613047586. In case you do apply, we would like to thank you for sharing your ambition with us!
For all agencies
Please be aware that acquisition based on our vacancies is not appreciated.
About Nutreco
Every day, Nutreco's 12,300 dedicated employees in more than 37 countries across the globe relentlessly pursue our purpose of Feeding the Future in a way that ensures sustainability is front and centre in all we do. Our solutions go beyond nutrition – we provide best-in-class advice and technology to help our customers produce more food, in a sustainable way, to feed our growing population.
With over 100 years of experience, Nutreco is a global leader in animal nutrition through our Trouw Nutrition division, and in aqua feed through our Skretting division. Our NuFrontiers team works to identify, develop and invest in next-generation breakthrough innovations throughout the value chain.
Nutreco is proud to be part of the SHV Family of Companies, unifying over 50,000 people around the world.
Not the right job for you?
Check out these similar jobs or sign-up for our job alert.
Ho Chi Minh City, Ho Chi Minh
Full time

Mozzecane, Veneto
Full time
Sign up for our job alert
We will keep you posted about our challenging opportunities.
Discover the world of Nutreco
Explore how people across our company are contributing to Feeding the Future.
Discover the world of Nutreco
Explore how people across our company are contributing to Feeding the Future.