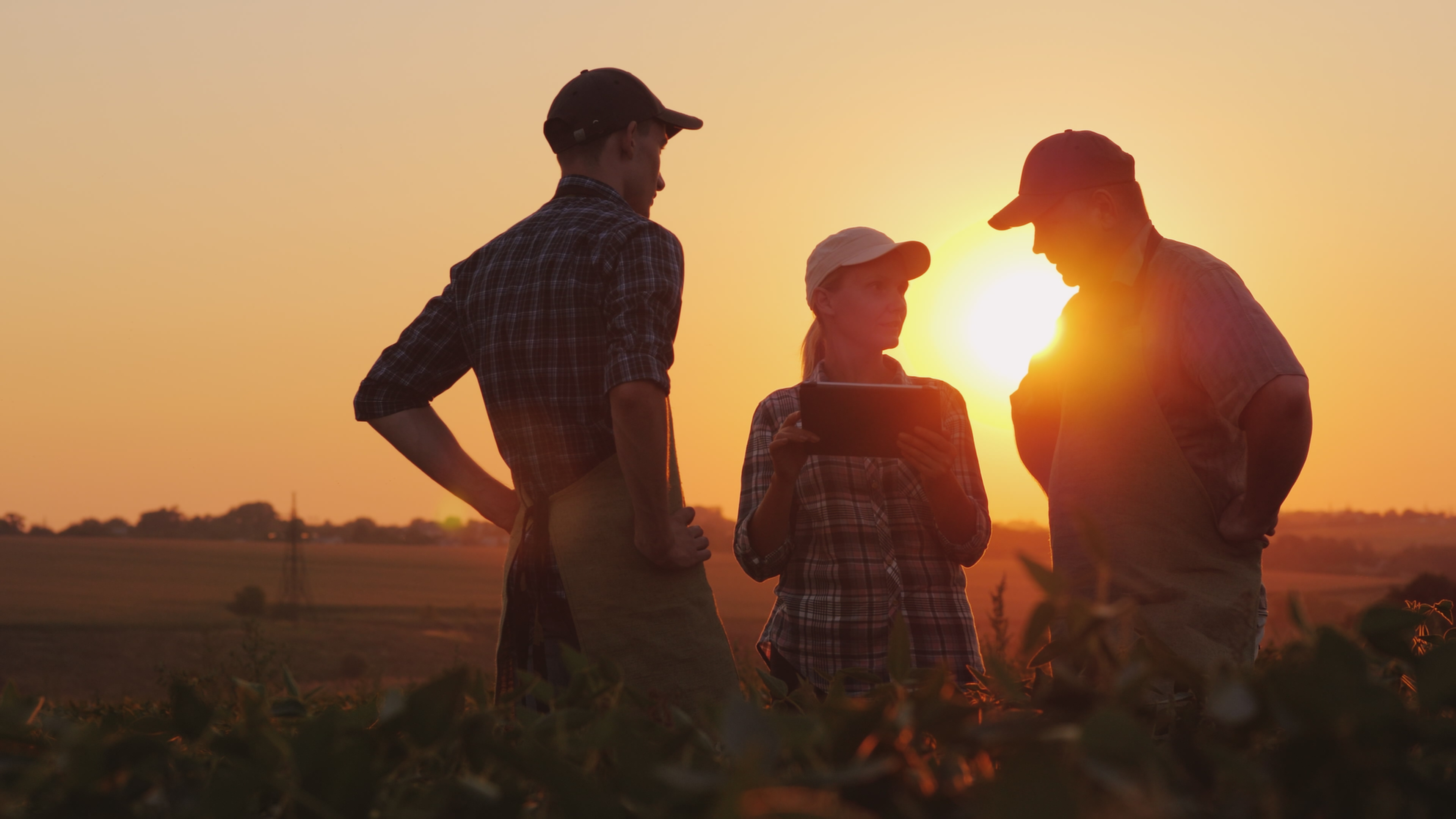 "Trouw Nutrition doesn't just sell animal feed components, but scientifically based nutritional products and services." - Nienke de Groot, strategic marketing manager
Sie wollen mit Ihrem Fachwissen und Verkaufsgeschick Landwirte in Rheinland-Pfalz und Saarland unterstützen? Als FachberaterIn für Wiederkäuer besuchen Sie Landwirte und Wiederverkäufer in der Region, stellen ihnen Aktionen vor und helfen gemeinsam mit unseren Spezialberatern dabei, Probleme durch Fütterungskonzepte im Stall zu lösen. Darüber hinaus haben Sie die Möglichkeit an der laufenden Weiterentwicklung unserer Produkte mitzuwirken.
Um unsere Präsenz in der Pfalz und im Saarland weiter auszubauen, sind wir auf der Suche nach einem enthusiastischen Verkaufstalent, das unser Team (bestehend aus HandelsvertreterInnen, FachberaterInnen und SpezialberaterInnen) langfristig verstärken will. Der/die FachbraterIn ist direkt dem Gebietsverkaufsleiter unterstellt und wird nach einer umfangreichen Einarbeitungsphase die Betreuung von Landwirten und Händlern in der Region in einem vorgearbeiteten Gebiet übernehmen. Zum Außendienst gehört das regelmäßige Besuchen von Bestands – und Neukunden sowie das Vorstellen von Verkaufsaktionen, aber auch das Erfragen von etwaigen Problemen im Betrieb und die Dokumentation in unserem CRM System.
Was sind Ihre Aufgaben?
Professionelle Vorstellung unserer Produkte/Dienstleistungen und ihres Mehrwerts für Landwirte
Kontaktaufnahme zu Neukunden (30-40%) sowie Stärkung und Ausbau unserer Beziehungen zu Bestandskunden
Persönliche Betreuung und Beratung landwirtschaftlicher Betriebe in enger Zusammenarbeit mit unseren Spezialberatern
Enge Zusammenarbeit mit dem Produktmanagement und Unterstützung bei der (Weiter-) Entwicklung von innovativen Fütterungskonzepten
Was wir bieten:
Trouw Nutrition Deutschland GmbH, mit den bekannten Marken Milkivit®, Sprayfo®, Maxcare® und Selko®, ist ein führendes Unternehmen in Herstellung und Vertrieb von Mineralfuttermitteln, Milchaustauschern, Ferkelfutter, Gesundheitsschutzprodukten,Ergänzungsfuttermitteln, Petfood und Fischfutter in Deutschland. Für uns zu arbeiten, bedeutet eine fantastische Position mit Anbindung an den international operierenden Konzern Nutreco und der Option auf zahlreiche Entwicklungsmöglichkeiten.
Was Sie sonst noch erwarten können:
eine hochqualifizierte und intensive Einarbeitung sowie interessante

Fortbildungsmöglichkeiten

ein abwechslungsreiches Tätigkeitsfeld mit überwiegender Arbeitszeit vor Ort in den Kundenbetrieben und Tätigkeiten im Home-Office
viele

Entwicklungsperspektiven

und hoher Gestaltungsspielraum
einen ausbaufähigen Kundenstamm
die Zusammenarbeit in einem motivierten Team
eine leistungsbezogene und attraktive Vergütung inkl. Firmenwagen zur privaten Nutzung
übertarifliche Sozialleistungen im Rahmen der betrieblichen Altersvorsorge
Was wir suchen:
Einen gut organisierten und kommunikationsfreudigen Teamplayer mit landwirtschaftlichem Hintergrund, der/die Spaß daran hat, auf Kunden zuzugehen und Beziehungen aufzubauen. Darüber hinaus wissen wir Selbständigkeit, Zuverlässigkeit und ein gewisses Verhandlungsgeschick zu schätzen.
Was Sie mitbringen:
Landwirtschaftlicher Hintergrund (Erfahrung mit Wiederkäuern von Vorteil)
Interesse am Vertrieb in Zusammenarbeit mit unseren Wiederverkäufern
Idealerweise erste Erfahrung in der

Futtermittelindustrie

Sehr gute Deutschkenntnisse in Wort und Schrift und ausgeprägte Kommunikationsfähigkeit

Guter Umgang mit MS Office Anwendungen
Zusätzliche Informationen / Direkt bewerben:
Sie bringen mit, wonach wir suchen und sind für diese Position perfekt geeignet? Wir würden gerne von Ihnen hören! Nehmen Sie mit uns Kontakt auf, indem Sie sich online bewerben. Wir werden uns dann so schnell wie möglich mit Ihnen in Verbindung setzen. Für weitere Informationen zu dieser sehr interessanten Position können Sie außerdem Herrn Matthias Hörl unter +31(0)613047586 kontaktieren. Wir freuen uns auf Ihre Bewerbung!
An alle Agenturen
Bitte beachten Sie, dass eine Akquise auf Basis unserer offenen Stellen nicht erwünscht ist.
About Trouw Nutrition
Trouw Nutrition has a 90-year history of dedication to innovation and deep experience in developing smarter and more sustainable ways of raising healthy farm animals and companion animals. Our team of 8,300 passionate people in 32 countries relentlessly pursue solutions to the challenges facing our feed-to-food chain to help our customers Feed the Future.
Our broad portfolio of feed specialties, feed additives, premixes and nutritional models and services, along with our ever-increasing expertise in feed, farm and health makes us a one-stop-shop with limitless opportunities to create tailored, integrated solutions suited to each customer's local situation.
Trouw Nutrition is part of Nutreco, global leader in animal nutrition and aquafeed, which in turn is part of the SHV Family of Companies, unifying over 50,000 people around the world.
Not the right job for you?
Check out these similar jobs or sign-up for our job alert.
Putten, Gelderland
Full time

Tilburg, North Brabant
Full time
Sign up for our job alert
We will keep you posted about our challenging opportunities.
Discover the world of Nutreco
Explore how people across our company are contributing to Feeding the Future.
Discover the world of Nutreco
Explore how people across our company are contributing to Feeding the Future.