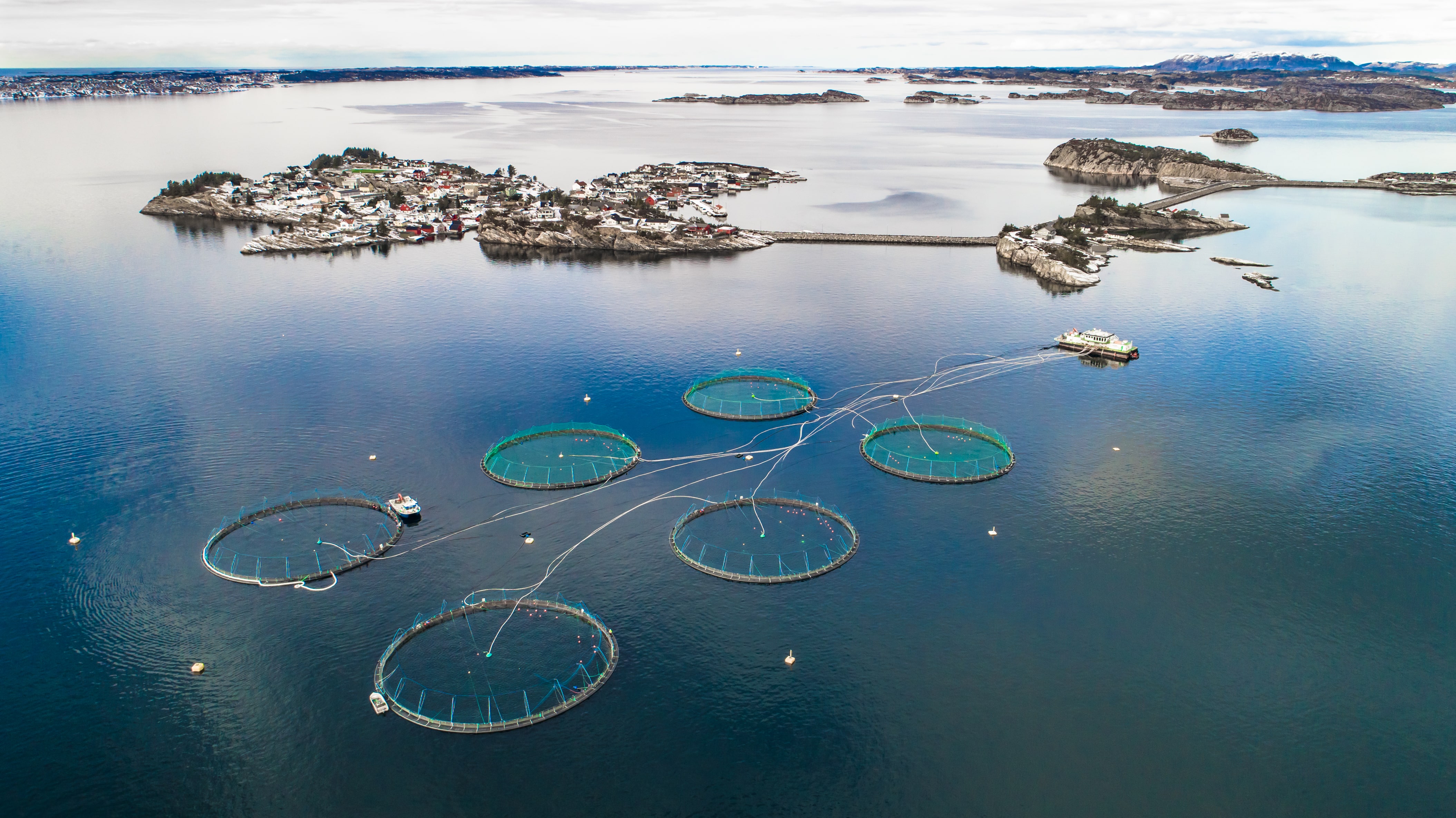 "Starting a project at Skretting is like entering a whole new world." - Seong Chea Chua, senior researcher
JOB CONTEXT
The Regulatory Specialist Japan reports hierarchically into the Quality Assurance manager and has a local scope aligned with the business strategy of Aquaculture and Animal Nutrition.
This position requires Japanese language with native level.
KEY ACCOUNTABILITIES
Regulatory and Compliance Management
Coordinate handling, reporting and monitoring of regulatory non-compliances.
Ensure transparency of the process and implementation of preventive actions.
Minimize regulatory risk exposures and ensure adherence with regulatory standards by working with all internal functions to make sure compliance programs are properly implemented.
Regulation and Registration
Collaborate internally and work in cross-functional teams to build strong understanding of regulation and registration requirements.
Understand the steps in a registration process and how to effectively manage it.
Compile and assess all registration dossiers for imported products and ingredients / unapproved ingredients / exported products in a manner that is consistent with Nutreco policies, processes, procedures and country regulatory requirements.
Maintain up to date registration certificates including expiry dates and ensure that renewal is done in time
Obtain and maintain all permits & licenses required for factory registration with FAMIC (Only animal protein and intercompany products containing marine protein)
Be the contact point for registration process with local Authorities.
Evaluate impact of product changes on registration certificated for registered products, ingredients.
Provide monthly updates on the country registration status. Be the responsible for execution, revisions and modifications of the registration plan in order to align with the company strategy
Provide advice and information on registration issues to direct colleagues and the Global registration team
Be the contact point for Customer Service team and Sales team in case of registration / import permit questions
3) Policy Development & Implementation
Help develop procedures in the area of regulatory, and monitor their implementation.
4)Administration
Work with the internal databases such as FAIR, Microsoft Teams to ensure efficient execution of regulatory processes and compliance with Nutreco requirements.
5) Regulatory Affairs
Execution of the regulatory objectives and strategy
Monitor regulatory developments (scope: feed / food safety) and ensure compliance with the requirements
Responsible for ensuring that local employees, including marketers, formulators, purchasers, QA/QC and sales, are aware about the relevant requirements scope: feed & food safety and requirements that may impact product registrations.
Reporting on key indicators, key controls and regulatory compliance

standards.  
6) Data Collection and Analysis
Collate and analyze data using pre-set tools, methods and formats. Involves working independently
8) Personal Capability Building
Develop own capabilities by participating in assessment and development planning activities as well as formal and informal training and coaching; gain or maintain external professional accreditation where relevant to improve performance and fulfill personal potential.
Maintain an understanding of relevant technology, external regulation, and industry best practices through ongoing education, attending conferences, and reading specialist media.
KEY PERFORMANCE INDICATORS
Efficiency & effectiveness registration process (e.g. speed of dossier compilation and throughput at governmental organizations, quality of dossiers).
Number of registered ingredients ./ products
Zero business interruption due to expired and not renewed in time registration licenses
100% responses on regulatory questions
Compliance with Nutreco's standards and policies.
Compliance with all relevant regulations / Audit results.
Execution of the regulatory objectives and strategy
Reporting on key indicators, key controls and regulatory compliance

standards.  

Preparedness of Nutreco companies for new and existing feed, food, veterinary, environmental & trade legislation.
Successful regulatory assessed products and concepts in the processes and projects.
Quality of support and advice to management / business.
Additional Job Description
QUALIFICATIONS
MSc in life sciences (e.g. veterinary medicine, animal production or nutrition) or J.D. in law combined with adequate technical knowledge.

Knowledge of feed, food, environmental and veterinary legislation; focus on 'registration'

Capable of integrating regulatory, IP, R&D, operation, quality and marketing

Understanding the role of regulatory in innovation
Understanding the animal feed & livestock sector and relevant stakeholders
Expertise in feed, food and veterinary legislation, and product registration

Strong analytical skills and communication skills

Cultural awareness

Lan

guages: fluent English and Japanese, both verba

l and written
Education
Bachelor's Degree or Equivalent Level
Experience
< 5 yr
Regulatory Content
Medium
Basic understanding of feed, food, veterinary and/or environmental legislation
Regulatory Process
Medium
Basic understanding of regulatory processes, internal & external
Managerial Guidance
Subject to managerial control of the QA Manager
Network
Limited internal / external network
 Job condition 
We offer you a full-time position, 40 hours per week at Fukuoka HQ office in Hakata, Fukuoka-city.
You'll report to both QA manager based in Japan and the regional Quality & Regulatory manager based in Bangkok , also work with global team members regularly.
The opportunity to grow professionally, work flexible hours and a lot of room to grow both personally and professionally.
Attractive salary based on skills and experience plus paid holiday allowance, covered with full social security and also will be eligible of 401K defined pension program.
職務内容
日本の品質保証マネジャーの下、レギュラトリ―・スペシャリストとして、水産養殖と動物栄養、両部門のビジネス戦略に沿った下記業務の担当者を募集します。
主な職務内容
1) レギュラトリ―及びコンプライアンスの管理
- 規制違反に関するモニタリング、報告、取り扱いをコーディネート
- プロセスの透明性確保と予防措置の実施
- コンプライアンス・プログラムを適切に機能させるため、社内他部門と連携しながらリスクを最小限にし、法令順守を徹底する
2) 法規制と登録の管理
- 社内関係部署との調整・協働の下、規制と登録の要件への理解を築く
- 各登録プロセスの手順だけでなく、効果的に管理する方法も理解する
- Nutreco のポリシー、プロセス、手順、および国内の規制要件に沿った方法で、輸入製品および原料/未承認原料/輸出製品のすべての登録書類を作成し、評価する
- 各登録書を管理し、有効期限内に更新する
- FAMICの工場登録に必要なすべての許可証とライセンスを取得し維持する(動物性タンパク質と海洋性タンパク質を含む企業間取引製品のみ)
- 各登録プロセスにおいて、現地当局対応の窓口業務を担当する
- 登録製品、原料の登録ライセンスに対する製品変更の影響を評価する
- 日本における登録状況について、最新情報を月次報告、会社の戦略に沿った登録計画の実行、修正、変更の責任者となる
- 登録に関する問題点を、同僚やグローバル登録チームにアドバイスしたり情報提供したりする
- 登録/輸入許可に関する質問がある場合、カスタマーサービスチームと営業チームへの連絡窓口となる
3) ポリシーの策定と実行
- 法規制に関する手順を策定し、その実施状況をモニタリングする
4)管理業務
- FAIRやMicrosoft Teamsなどの社内データベースを活用し、レギュラトリ―プロセスの効率的な実行とNutrecoからの要件へ準拠する
5) レギュラトリ―関連業務
- 法規制に関する目標や戦略の実行
- 法規制の動向(飼料/食品安全)をモニタリングし、それらの要求事項を準拠する
- 社内のマーケティング、配合、購買、QA/QC、営業に、飼料および食品安全、製品登録に影響を与える可能性のある要件について周知徹底する
- KPI、主要管理項目、法規制遵守基準に関する報告の実施
6) データ収集と分析
- 既存の社内ツール、メソッド、またフォーマットを用いてデータを収集、分析する 単独での作業も含まれる
7)  個人の能力開発
- アセスメントや育成プランに基づく様々なトレーニングやコーチングの機会を活用し、自身の能力開発に努める
- 継続的な教育、会議への出席、メディア情報の閲覧により、関連技術、外部規制、業界のベストプラクティスに関する知識向上に努める
KPI指標
- 登録プロセスの効率とその効果(例:書類作成のスピードと監督官庁における処理能力、書類の精度)
- 登録完了した原料数/製品数
- 国内の登録ライセンスの有効期限切れや未更新によるビジネス停滞をゼロにする
- 法規制に関する質問へ100%回答する
- Nutrecoの基準およびポリシーの遵守
- 関連する法規制/監査結果の遵守
- レギュラトリ―に関する目標および戦略の実行
- 主要な指標・管理、および法規制遵守基準に関する報告全般 
- 新規および既存の飼料、食品、獣医学、環境および貿易に関する法律に対するNutrecoとしての準備
- プロセスやプロジェクトにおいて、規制当局が評価した製品やコンセプトを成功させる
- マネジメント/ビジネスへのサポートとアドバイスの品質向上
その他、資格など
下記資格、経験を有するもの、若しくは準ずる資格・経験を有する者が望ましい
- ライフサイエンス(獣医学、動物生産学、栄養学など)の修士号、またはまたは法律の専門知識を有する者
- 飼料、食品、環境、獣医学に関する法律の知識、「登録」に焦点を当てた知識
- レギュラトリ―、知財、研究開発、オペレーション、品質、マーケティング、これらを統合する能力
- イノベーションにおけるレギュラトリ―としての役割の理解
- 動物飼料・畜産分野と、関連するステークホルダーの理解
- 飼料、食品、獣医学関連法、製品登録に関する専門知識
- 高い分析能力とコミュニケーション能力
- 異文化理解
- 英語力:ビジネスレベル 日本語:ネイティブレベル (スピーキング、読み書き共に)
学歴:学士号または同等レベル
当業務の経験年数: 5年程度
レギュラトリ―経験:中程度 (飼料、食品、獣医、環境に関する法律の基本的な理解)
レギュラトリ―プロセス経験:中程度(社内外のレギュラトリ―・プロセスに関する基本的な理解)
管理者:品質保証マネジャーの管理下による業務遂行
ネットワーク:社内外のネットワーク構築し業務に活用
勤務条件
・勤務場所:福岡本社(福岡市博多区)
・勤務時間:週40時間のフルフレックスタイム適用 
・年間休日:121日
・年収:スキルや経験により優遇 
・賞与:4月 前年度の業績により支給有無決定
・昇給:5月 前年度の業績と人事評価の結果による
・福利厚生:社保加入、401K加入、リロ倶楽部利用可能 慶弔休暇、法定外健診の補助制度あり
・有給休暇:初年度15日付与(1月1日入社の場合 以降は入社月で按分して付与)
日本の品質保証マネージャーとバンコク駐在の品質/レギュラトリ―・マネージャーが上司となります。また、定期的にグローバルチームメンバーとも仕事をします。
レギュラトリ―プロフェッショナルとして成長する機会があり、フレキシブルに働くことができます。人材育成に力を入れており、人間力も、業務の専門の分野でも成長する機会が豊富にあります。
About Skretting
Skretting is the global leader in providing innovative and sustainable nutritional solutions and services for the aquaculture industry. Our team of 3,500 passionate people across 18 production facilities on five continents relentlessly pursue our purpose of Feeding the Future by applying our knowledge of ingredients and the nutritional needs of fish and shrimp to deliver optimum value to producers from limited natural resources.
We apply our worldcass innovation and technical capabilities to manufacture and deliver high quality feeds from hatching to harvest for more than 60 species. Skretting is part of Nutreco, global leader in animal nutrition and aquafeed, which in turn is part of the SHV Family of Companies, unifying over 50,000 people around the world.
Not the right job for you?
Check out these similar jobs or sign-up for our job alert.
Ho Chi Minh City, Ho Chi Minh
Full time

Mozzecane, Veneto
Full time

Zhuhai, Guangdong
Full time
Sign up for our job alert
We will keep you posted about our challenging opportunities.
Discover the world of Nutreco
Explore how people across our company are contributing to Feeding the Future.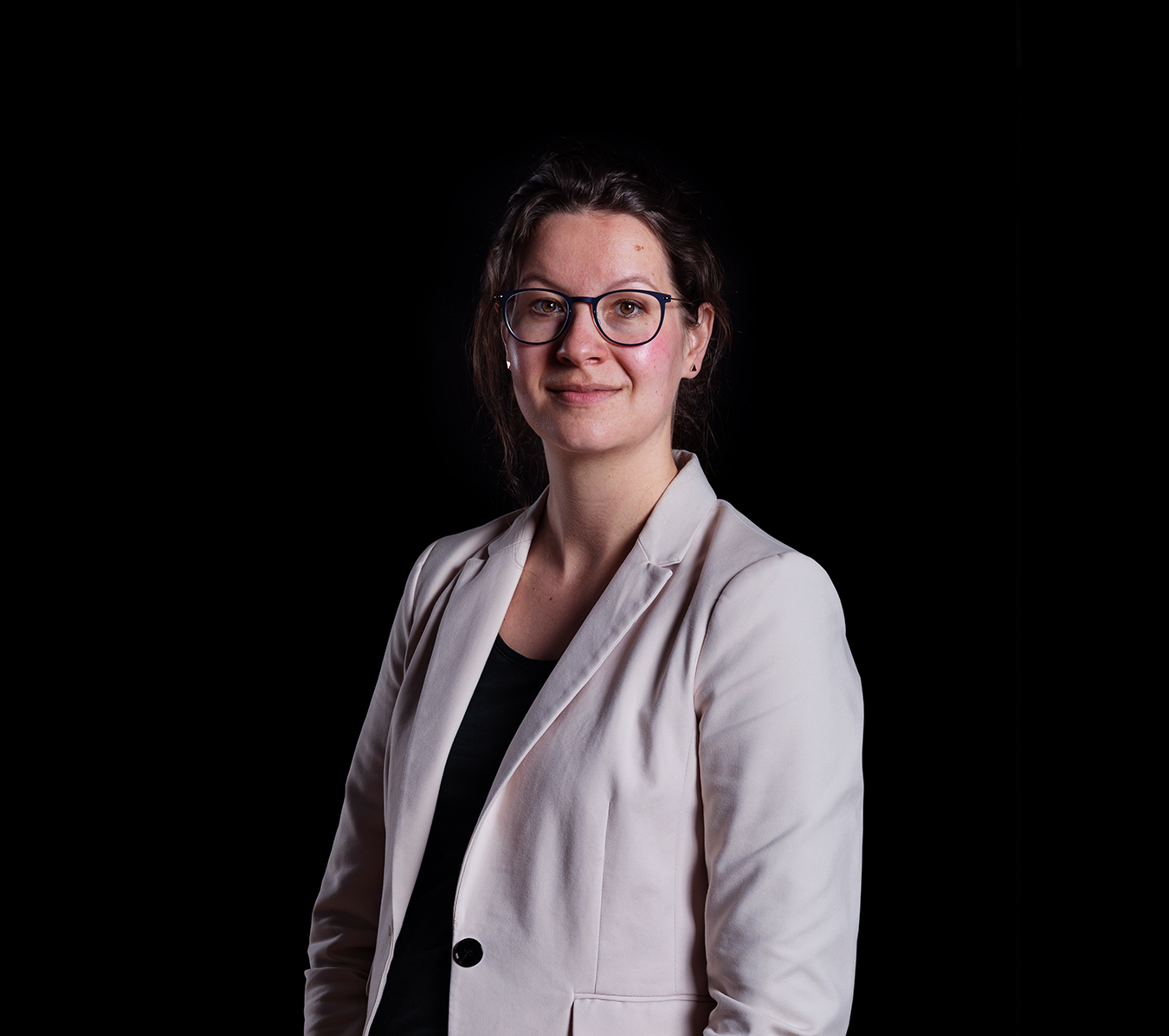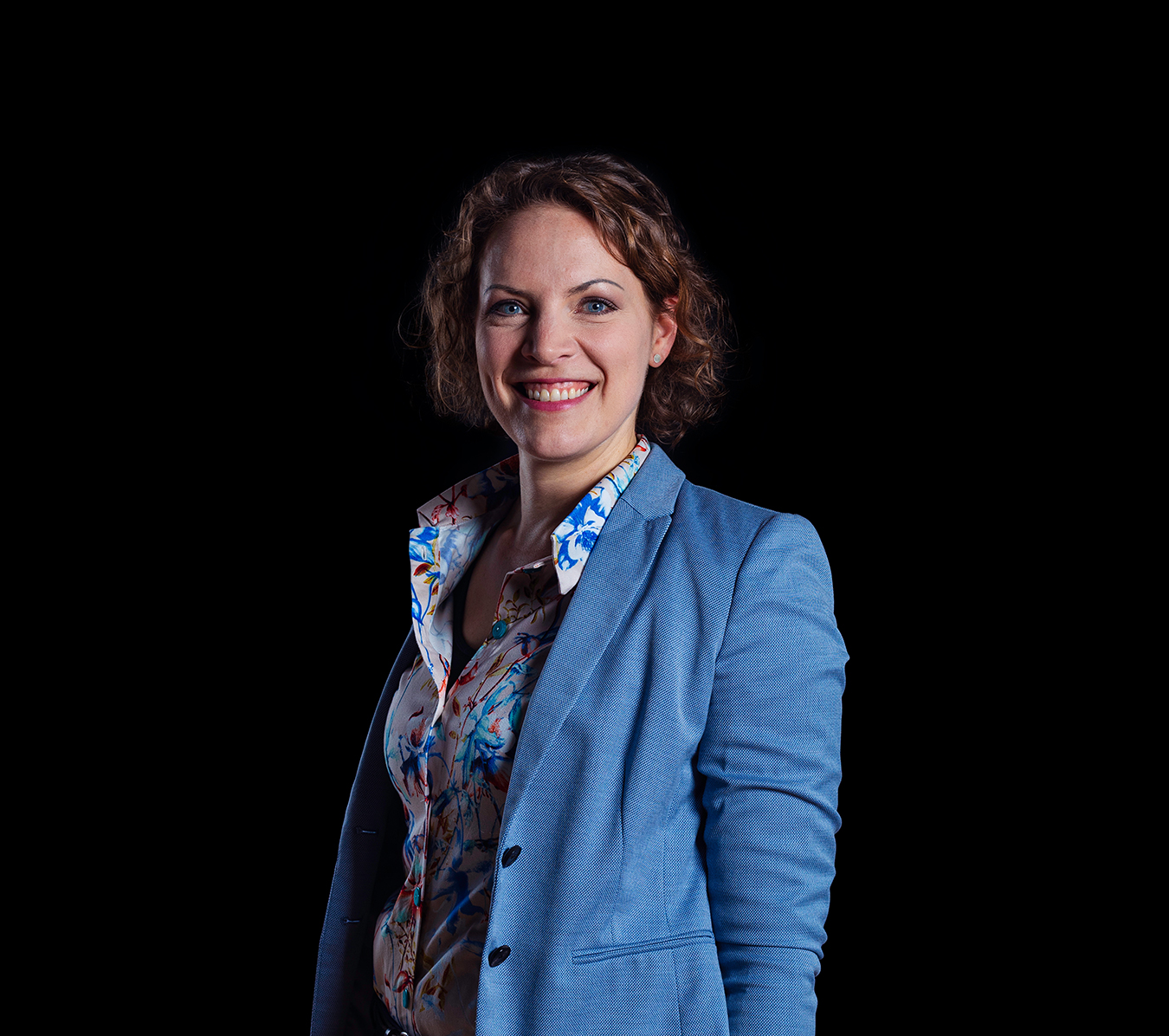 Discover the world of Nutreco
Explore how people across our company are contributing to Feeding the Future.