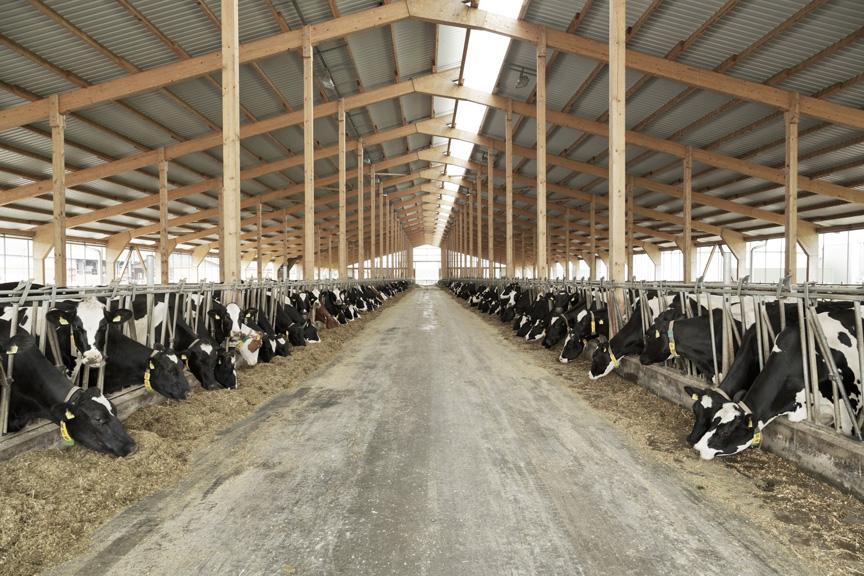 "Trouw Nutrition doesn't just sell animal feed components, but scientifically based nutritional products and services." - Nienke de Groot, strategic marketing manager
Putten

,

Netherlands

Full time
Would you like to play a role in a company that has feeding the future as his core value? Are you the one that knows how to do- and secure quality control and assurance while guiding a team? Then Trouw Nutrition has a very interesting role for you

What are you going to do?
The QA/QC Manager coordinates the implementation of the quality assurance and quality control policies in line with company guidelines, and regulatory and industry standards. He or she is responsible for the development, implementation and maintaining of all internal Quality Assurance control plans and programs necessary for the relevant markets Nutreco serves, contributing to the realization of organizations' goals and objectives. This is achieved by safeguarding the desired internal and external quality levels of products, processes and services (meaning full regulatory compliance with Food Safety and Food Defense standards for manufactured products and feed ingredients) and retaining all relevant certificates required in order to meet global and local standards and schemes.
The QA/QC Manager oversees the quality control of incoming, process and produced goods in accordance with all internal and external quality standards, before any final product reaches the relevant markets Nutreco serves. He / she provides (hierarchical and functional) leadership and direction in the area of Quality Assurance and Quality Control and manages and develops a team to ensure the required standards in quality assurance and quality control targets are met.
Quality management is focused not only on product/service quality, but also on the means to achieve it. Quality management therefore uses quality assurance and quality control of processes as well as products to achieve a more consistent quality. The QA/QC Manager directs an entity's inspection and testing programs, as well as its proactive quality control procedures designed to prevent defects and / or improve performance.
The Quality Assurance and Quality Control Manager consults with the entity's other departments, such as supply chain, production, sales, and may communicate with customer's or supplier representatives.  He or she reports to the OpCo QA Manager.
What are your key accountabilities?
Quality policies and programs
Develops, implements, monitors, maintains and improves the quality policies and the quality control, Food Safety/Food Defense and similar programs, in coordination with the manager(s) of production, supply chain and other relevant areas, according to the relevant internal and external global and local standards, in order to ensure an adequate quality assurance system by which the certificates are retained.

Prepares improvements to the quality policy, tracks developments on quality and includes these in the policy, in accordance with internal and external standards and divisional / group QA/QC policies.

Oversees, guides and delegates Quality Assurance Laboratory Programs  (production and other) to ensure they meet company and customer requirements, ensures overall communications of the Quality Assurance requirements to the appropriate personnel both internally and externally to facilitate seamless business operations
Quality Systems / certificates and continuous improvement
Establishes and maintains the quality management system in which all procedures and process descriptions are defined according to the requirements of the relevant standards and schemes within the organization so that understanding the processes and division of responsibilities arises and continuous quality can be guaranteed, and the relevant certificates are retained.

Drives continuous improvement processes in the organization, promoting and supporting improvement processes and actions with expert advice, tools and guidance. Conducts risk based assessments / improvement programs to minimize impact of any process and product deficiencies

Liaises with relevant departments, collects data, relevant for the quality systems, from departments and ensures that all data included in the quality systems are up to date

Oversees the maintenance and upgrading of agreed business essential certifications for the facilities and ensures any review includes all new requirements.
Quality Control
Drafts and ensures compliance with the procedures for the implementation of quality control of incoming and manufactured goods and in-process controls, in accordance with the organization guidelines and relevant standards and schemes. Similarly, with regard to the procedures for the processing of products that do not meet the specification, in order to ensure that the products meet the required quality with minimization of costs.

Develops and manages Customer QC relationships and establishes, reviews, approves and documents Ingredient and Final Product specs into the appropriate systems to assure compliance to both Nutreco and customer expectations.
Communication
Promotes all aspects of QC with all relevant departments, supports the communication of quality programs and standards to the organization, and may coordinate training in relevant areas. Organizes local QC boards and / or participates in internal or external QC bodies

Participates in crisis situations (contaminations, severe product defects, etc.) in the relevant crisis teams in order to mitigate / control adverse effects for the organization and / or conduct root cause analyses to prevent incidents re occurring.
Complaints handling
Ensures the treatment and (root cause) analysis of product complaints, so that corrective and preventive measures can be initiated.

Handles complaints of a repetitive nature, so that permanent solutions can be found. Maintains contacts with the Customer Services / Sales in case of major or severe complaints. Advises on solutions and (financial) arrangements with the customer in order to solve the complaints.
Audits
Organizes and guides internal and external audits, according to the guidelines of quality systems, so that the quality procedures are complied with, with the aim of maintaining the quality certificates. Executes internal audits as well as external audits, in coordination and consultation with external auditors. Reports the outcome of audits to the relevant stakeholders, monitors any follow-up actions.
What we offer
As a Nutreco company, Trouw Nutrition's mission is to Feed the Future. In a world with limited natural resources, our ambition is to meet the rising food needs of a growing world population in a sustainable manner. Working for Nutreco means a fantastic position in an international working environment with lots of development opportunities.
What else is in it for you?
We will offer you a fulltime position, 40 hours per week;

Your position is classified in a Nutreco Hay scale;

You will get 30 vacation days, with the possibility to sell or purchase a limit amount of days;

Attractive salary based on skills and experience -paid in 12 monthly payments- plus holiday allowance in May;

The possibility to participate in our wellbeing Fit For the Future program;

Responsibility for your own projects and development opportunities within the company;

The possibility to earn bonuses when you reach your target.
What we ask
As our new colleague you play a key role in the quality level of our products and processes. You enjoy guiding/working as primus interparish with a team to the next level and due to the setting have a strong collaborative attitude. For example, you will work together with the Product Management, Sales, Operations and Procurement departments. As a person, you are change-oriented and enjoy working in a world that is changing. Apart from working together, you are independent, show ownership, flexibility and you are verbally and in writing strong. Of course, due to the nature of Quality Control and assurance, accurate and detailed work is perfect for you.
What you bring
You have a bachelor or master's degree in QA / QC or similar field;

You have at least 3 years working experience in QA/QC;

You have an excellent understanding of QA/QC and business processes in a broad range of feed or food business operations, including interactions between business processes. Experience in food related companies speaks in your advantage;

Your languages skills contains having a good level of Dutch and English in writing as well as  speaking skills.
Extra information / Apply direct
Are you the perfect candidate we are looking for? We would like to hear from you! You can express your interest in this role by clicking the button "apply online'' and we will contact you as soon as possible. For more information regarding this vacancy you can contact Jasper Keijner (Teamlead Recruitment) at +31(0)618536543. In case you do apply, we like to thank you for sharing your ambition with us!

For all agency's
Please be aware that acquisition based on our vacancies is not appreciated.
Not the right job for you?
Check out these similar jobs or sign-up for our job alert.
Tilburg, North Brabant
Full time

Amersfoort, Utrecht
Full time

Putten, Gelderland
Full time
Sign up for our job alert
We will keep you posted about our challenging opportunities.
Discover the world of Nutreco
Explore how people across our company are contributing to Feeding the Future.