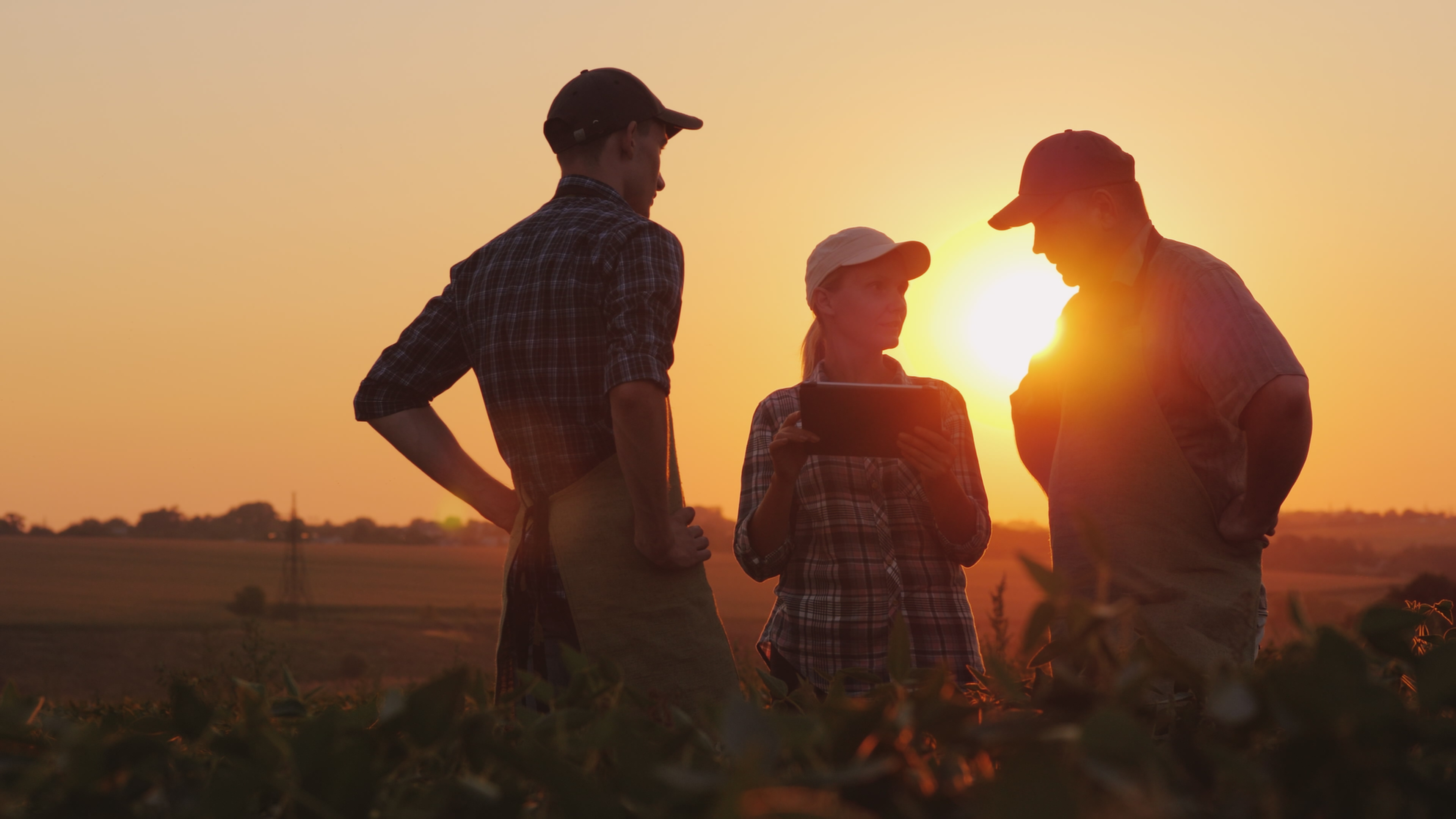 "Trouw Nutrition doesn't just sell animal feed components, but scientifically based nutritional products and services." - Nienke de Groot, strategic marketing manager
Would you like to contribute to a company that has ''Feeding the Future'' as its mission? Are you a Payroll Manager with broad experience in HR? Are you looking for a new challenge in an international animal nutrition company? Then Nutreco has this interesting position for you!
What are you going to do?
As a Nutreco company, Trouw Nutrition's mission is to feed the future. We develop and provide innovative feed technologies, premixes and unique software solutions and services for the animal nutrition industry. Our cutting-edge products, models and services are all designed to optimize animal nutrition and animal health through all life stages. In a world with limited natural resources, our ambition is to meet the rising food needs of a growing world population in a sustainable manner.
In order to continue to fulfill our ambition as a market leader, the intrinsic demands for the growing business and customer support, the company is further investing in the area of HR. 
The Regional Payroll Manager – Europe is accountable for the performance and the day-to-day operations for the Payroll team within the HR Services hub. The Payroll Manager is a people manager, ensures sufficient and efficient staffing. Anticipates turnover and finds a balance between both junior/senior and skills in the team. Focusing on coaching the team, training staff members and facilitating team development. Lead the team through change and drive a culture of process improvement, with focus on the service level to the business on one side and compliancy to local and global standards and policies on the other side.
Not afraid of a technical HR challenge in a complex EMEA context? Following deployment and adoption of a solid HR technology backbone, we have successfully transformed our HR operating model. During 2023 we focus on developing our payroll community. This exciting opportunity sets you at the driving wheel of a big challenge; how to bring several individually operating payroll teams (+/- 10-15 FTE) together in a single community that can operate at a regional level?
You will join the regional HR management team and manage the local payroll teams on a daily basis. Next to managing the monthly pay cycles, you work actively on improving our payroll and related (technology) processes and integrations. You will be in the lead for some local or regional projects, varying in complexity. As we are building up similar skills in other regions, there is a big opportunity to join projects on a global level as well. In any case, we expect you to build up your team, using the unique skills of each individual member to create a high-performing team that strives to offer the best payroll experience possible.
The Payroll Manager will facilitate the rollout of new Payroll policies on a local or regional level. This involves giving input on (new) functionality to Workday (HRIS) technical team, the internal/external Payroll vendors, (preparation of) communication to target group, train employees in the payroll team to act on their (new) tasks. In this regard, the Payroll Manager will interact with local HR business partners, HR managers, CoE managers on local or regional level, workday technical team and communications specialists.
What are your key accountabilities?
Specific responsibilities include, but are not limited to the following:
Leadership:
Provide personal leadership and direction to the local payroll leads; bring the team together, set the strategic direction and guide them on steps to take;

Build relationships with main stakeholders in the region; including HR Services Managers, Finance, Tax and others

Team's tasks & efforts reporting and forecasting. Balancing assignations;

Work continuously to develop the team and individuals in the group: supervision/feedback;

Engage with stakeholders at all levels;

Support Payroll Leads in the allocation of tasks – work with on-site payrollers as a manager;
Project Management and Organizational structure/Process:
Deliver a seamless process flow for all payroll processes and pushes for a culture that looks for continuous process improvements and high quality

Leads payroll, benefits or related projects on a local or regional basis. Act as change manager, deals with expectations of relevant stakeholders and balances budget with quality of deployments;

Guards the payroll governance and advises on procedural controls, risk and governance.

Standardize regionally ways of working, calendars, processes and reporting

Responsible for data quality – work across teams

Support externalization projects (SD W, ADP, TMF, CP,…)
Delivery of service & communication:
Manage and oversee accurate and timely delivery of payroll for all local payrolls in line with service levels, actively contributes to those goals and sets the example;

Resolve payroll problems like tax and all other escalated payroll enquiries by proposing the best solution and collaborating with HR services and HR business partners where needed;

Manage, lead and operate payroll related projects: integrations, T&A, joint HR/Finance projects, … (requests gathering, analysis, design, testing…);

Experience in complex statutory deductions, multiple payroll cycles and high volume;

Performing complex reconciliations, tax remittances and third-party requests;

Coordinate with Comp & Ben, year-end activities other HR cyclical events impacting payroll;
Digitalization of HR transactional processes and systems;
Support tests for new deployments and annual cycles

Coordinate with Global Technical Teams and regional Bus/Countries
What we offer
Flexible working hours (07:30-09:30) and the possibility of WFH

Reduced working hours on Fridays and during the summer

This role can be executed from Spain (preferable) or from another European country

26 days of paid vacation

Private health insurance (partly paid by the company)

Subsidised meals in our canteen and fruit and coffee at your disposal

Personal development programs, online training, and opportunities to get involved in different projects depending on your interests

Regular company and team events
What you need to succeed
Bachelor's degree in business administration/finance, HR or another relevant field;

7 years+ relevant payroll experience and 3-5 years management experience;

You have a Payroll/HR/Finance background, an understanding of the core competencies of the payroll process is also desirable;

People management skills, can lead and motivate a team;

Excellent planning ability: anticipate needs and prioritize several tasks across the team;
You have contributed or delivered a multi-country set-up for payroll processes;

You have strong project management skills and are focused at delivering results;

Communication and written skills in English and Spanish are required; a third language would be an asset;

Experience with Workday/SuccessFactors and with relational or non-relational databases;

Strong communication and collaborative skills;
Great sense of humor!;

Willing to travel both nationally and internationally;

Preferably based in Spain.
Extra information / Apply direct
Are you the candidate we are looking for? We would like to hear from you! You can express your interest in this role by clicking the button "apply online'' and we will contact you as soon as possible. In case you do apply, we like to thank you for sharing your ambition with us!
Our organisation
Nutreco is a global leader in animal nutrition and fish feed. Our advanced nutritional solutions are at the origin of food for millions of consumers worldwide. Quality, innovation and sustainability are guiding principles, embedded in the Nutreco culture from research and raw material procurement to products and services for agriculture and aquaculture. Experience across 100 years brings Nutreco a rich heritage of knowledge and experience for building its future.
Equal Opportunity Employer
Nutreco is an equal opportunity employer; applicants are considered for all roles without regard to race, color, religious creed, sex, national origin, citizenship status, age, physical or mental disability, sexual orientation, marital, parental, military status or any other status protected by applicable local law. Please advise us at any point during the recruitment and selection process if you require accommodation. Nutreco is committed to compliance with all applicable legislation, including providing accommodation for applicants with disabilities.
About Trouw Nutrition
Trouw Nutrition has a 90-year history of dedication to innovation and deep experience in developing smarter and more sustainable ways of raising healthy farm animals and companion animals. Our team of 8,300 passionate people in 32 countries relentlessly pursue solutions to the challenges facing our feed-to-food chain to help our customers Feed the Future.
Our broad portfolio of feed specialties, feed additives, premixes and nutritional models and services, along with our ever-increasing expertise in feed, farm and health makes us a one-stop-shop with limitless opportunities to create tailored, integrated solutions suited to each customer's local situation.
Trouw Nutrition is part of Nutreco, global leader in animal nutrition and aquafeed, which in turn is part of the SHV Family of Companies, unifying over 50,000 people around the world.
Not the right job for you?
Check out these similar jobs or sign-up for our job alert.
Ho Chi Minh City, Ho Chi Minh
Full time

Mozzecane, Veneto
Full time
Sign up for our job alert
We will keep you posted about our challenging opportunities.
Discover the world of Nutreco
Explore how people across our company are contributing to Feeding the Future.
Discover the world of Nutreco
Explore how people across our company are contributing to Feeding the Future.