Trouw Nutrition Stories
Caoimhe Moore
Corporate communications manager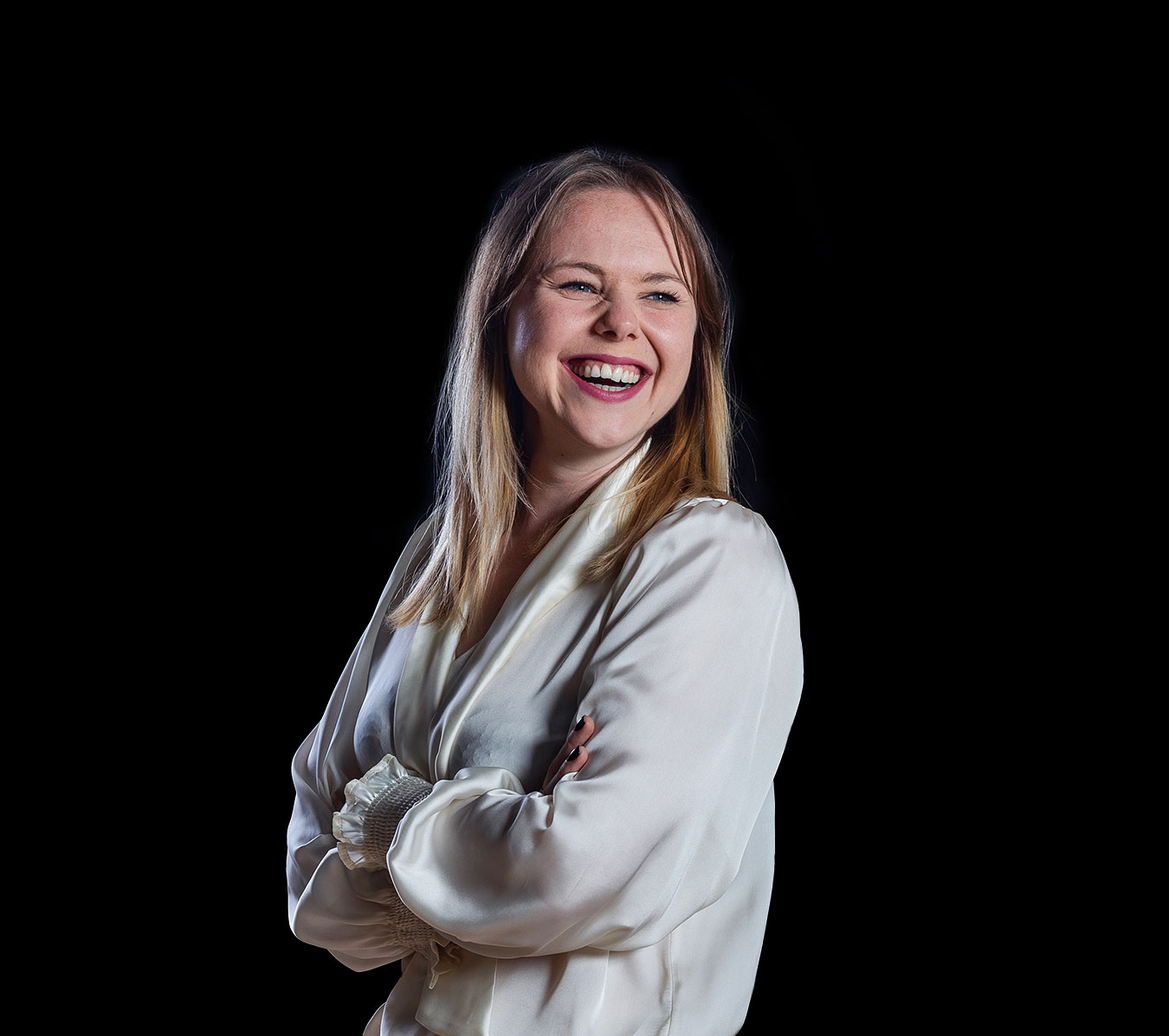 "I'm not just working in communications, but playing a part in making a conversation."
"I'm not just working in communications, but playing a part in making a conversation."
Caoimhe Moore studied chemistry in Glasgow. While working in the lab, she enjoyed the science but missed the people. The happy medium? A master's in Science Communication. A city trip to Utrecht made her fall in love with the Dutch lifestyle. She decided to settle in the Netherlands and joined Nutreco as a corporate communications manager in 2019.
As a communications specialist, you could work anywhere. Why did you choose Nutreco?
'I'm very interested in topics such as sustainability, health and – especially – food. For me, food is much more than something you eat. It is steeped in history and culture. It's a way to be creative and relax. It's a connection with friends and family. It provides your loved ones with nourishment and health. And with all these positive attributes, food can be divisive causing conflict and heartbreak. Food is one of the most fundamental but dynamic needs we have. I feel strongly connected to Nutreco's purpose, Feeding the Future. Our purpose seeks to ensure future generations have access to the fundamentals and beauty of food while overcoming its challenges. To feed the global population in 2050 in a sustainable way, we'll produce protein from various sources such as alternative proteins and traditional farming. Being part of Nutreco means I can play my part to realise our purpose. I genuinely believe in what Nutreco does, and that makes my work very fulfilling.'
What is challenging about working at Nutreco when it comes to communications?
'I have always been interested in ethical communications and distilling information, complex topics, and issues into digestible content. Our industry deals with macro issues that often have multiple solutions that require stakeholders from players across the industry. Nutreco plays a part in some of the biggest sustainability challenges that will affect generations to come. This is both challenging and exciting. In communications, we have a significant role in truthfully communicating information and generating conversations that will impact the future for generations to come.'
"I'm a city girl, so I never thought I'd work in the animal feed industry. But now I'm not sure if I'll ever leave!"
What have you been working on recently?
'Nutreco's communications department is a bustling and fast-paced environment, which I like. I work on various short-term and long-term projects, such as investment and sustainability communications. Whether it's an industry event or an investment announcement, it's all about ensuring that what we communicate helps us advance our purpose. We need to communicate the right message to the right person at the right time. As a corporate communications manager, I engage with stakeholders, respond to media inquiries, think about a social media strategy and write announcements. The content and environment are dynamic and allow me to express my creativity.
Another exciting project I'm currently working on is the Nutreco Young Researchers Prize. This biennial competition seeks to recognise bright minds within research from the next generation for their new ideas and outstanding research efforts to address the increasingly important challenge of generating enough food for the world's growing population. The winners receive a monetary prize to support their work. I love that Nutreco has a future-focused mindset and cares about supporting the next generation.
How do you experience Nutreco as an employer?
'Nutreco is probably the best company I've ever worked for. I feel very valued on a day-to-day basis, and the people around me are very passionate about our purpose. In addition, our team has a sincere and transparent approach to working; we are encouraged to bring new ideas to the table and take risks. I thoroughly enjoy my work every day. The content keeps me interested, and the type of work keeps me challenged.'
Sign up for our job alert
We will keep you posted about our challenging opportunities.
Discover the world of Nutreco
Explore how people across our company are contributing to Feeding the Future.