Working at Nutreco
Roland van Dalen Feed additives marketing manager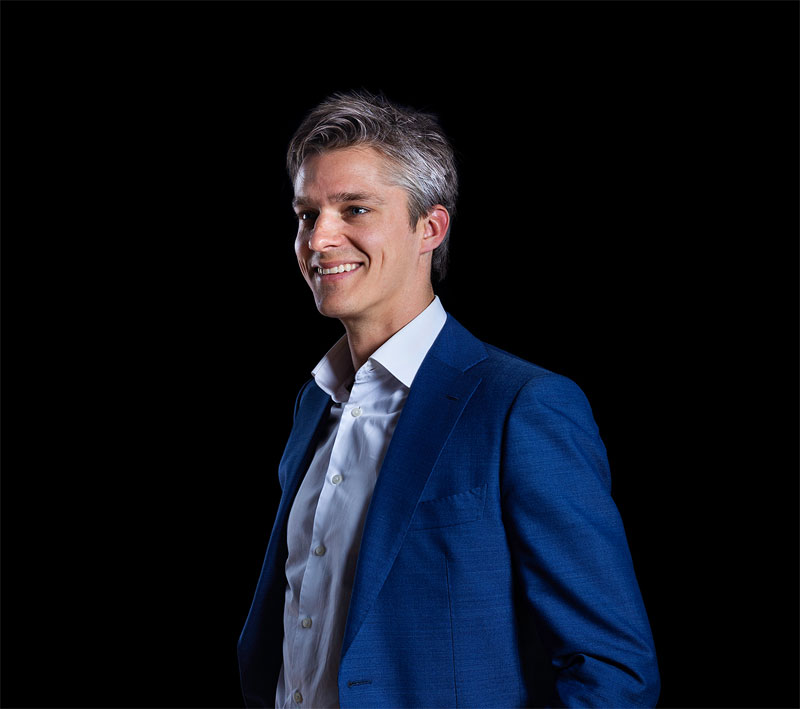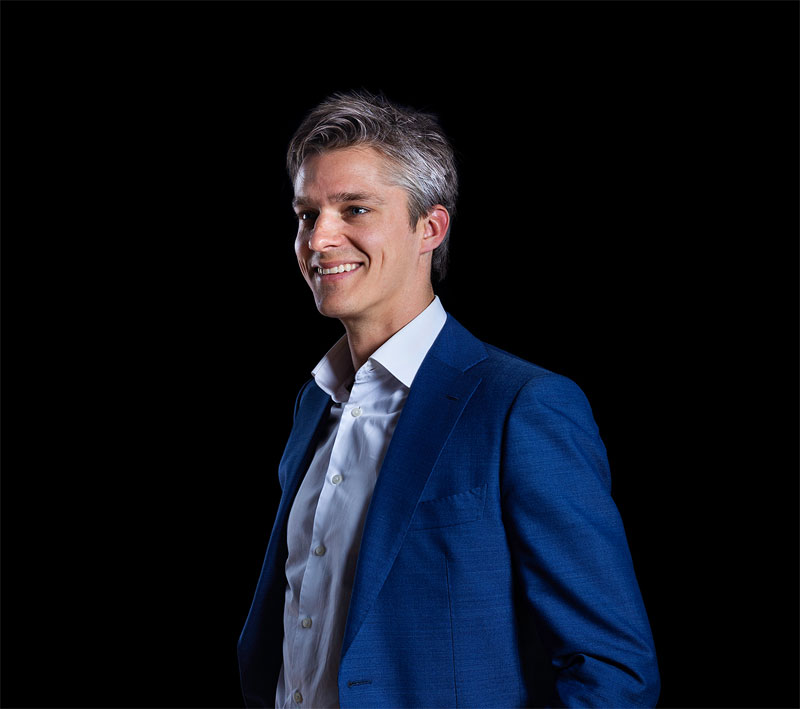 "As long as people eat animal proteins, we must arrange this as efficiently and sustainably as possible."
With a master's degree in International Finance, a career in the banking world seemed a natural move. But not for Roland van Dalen. He discovered that it's not money that makes the world go round but companies dealing with major societal challenges. That's why he joined Nutreco's animal nutrition division Trouw Nutrition in 2017.
Where did you work before you joined Nutreco?
'After my master's, I did an internship and a banking program at two big Dutch commercial banks. That was not for me. In my opinion, based on global trends of rising population and urbanization, there are three major challenges that we'll have to deal with in the coming years: energy, food, and transport – that's what I wanted to be involved in. Before Nutreco, I worked as a pricing manager at a well-known oil and gas multinational in Belgium. An interesting few years in which I quickly mastered a for me unknown working field and developed a strong interest in technology and innovation. Personal circumstances brought me back to the Netherlands, and that's when Nutreco appeared on my radar.'
How did you experience your first few weeks?
'I went from energy to animal feed, so of course I needed some time to settle in. Fortunately, I started in a role that was familiar to me, that of pricing manager. What struck me is that I was immediately given a lot of freedom at Nutreco. "Just do it", people told me. Finally, I was able to use my creativity a lot more.'
"From day one I was given the freedom to organize my work as I saw fit."
You have grown from pricing to marketing manager. How come?
'Although pricing is often considered as part of finance, in essence it's part of marketing. That's why my manager involved me a lot in strategic and marketing-related matters. After a while, I was given the opportunity to take up the marketing part of my work full-time. Sometimes you just have to plunge into something new, and Nutreco supports you in this. As a marketing manager, I'm responsible for, among others, further globally expanding Selko, Nutreco's animal feed additives brand. Feed additives are extra nutrients that can help support animal health and performance as well as feed preservation and hygiene. With Selko we're doing quite well in the field of swine and poultry, but we also see a lot of opportunities when it comes to ruminants, aquaculture and pets. For example, in the area of pet foods, the premium segment has been flourishing the last few years due to changing end-consumer trends. How can we better position Selko in this market? And how can we offer different Selko solutions as a complete package? These are questions that we deal with every day.'
How do you see your future at Nutreco?
'Nutreco is not just a company, but a worldwide network in the animal nutrition industry. From Scandinavia to Africa and from Europe to Asia, developing feed and feed ingredients for a wide range of species, from swine and poultry to fish and shrimp. I can definitely see myself here growing for the next coming years.'
How do you contribute to our purpose of 'Feeding the Future'?
'With Selko, we provide feed additive solutions and focus on areas such as feed safety, salmonella control, and animal health. This is how we contribute to healthy animals and eventually to nutritious and high-quality food for a growing world population. But by being part of Nutreco, there's of course more than Selko. Nutreco is always on top of new developments in feed and food. For example, we also invest in lab-grown meat and experiment with feed ingredients such as insects that will have a lower environmental impact. As long as people need animal proteins, we must arrange the feed-to-food chain as efficiently and sustainably as possible. That is something we constantly keep in mind at Nutreco.'
Sign up for our job alert
We will keep you posted about our challenging opportunities.
Discover the world of Nutreco
Explore how people across our company are contributing to Feeding the Future.