Working at Nutreco
Kim Goedegebuure Technical specialist on farm swine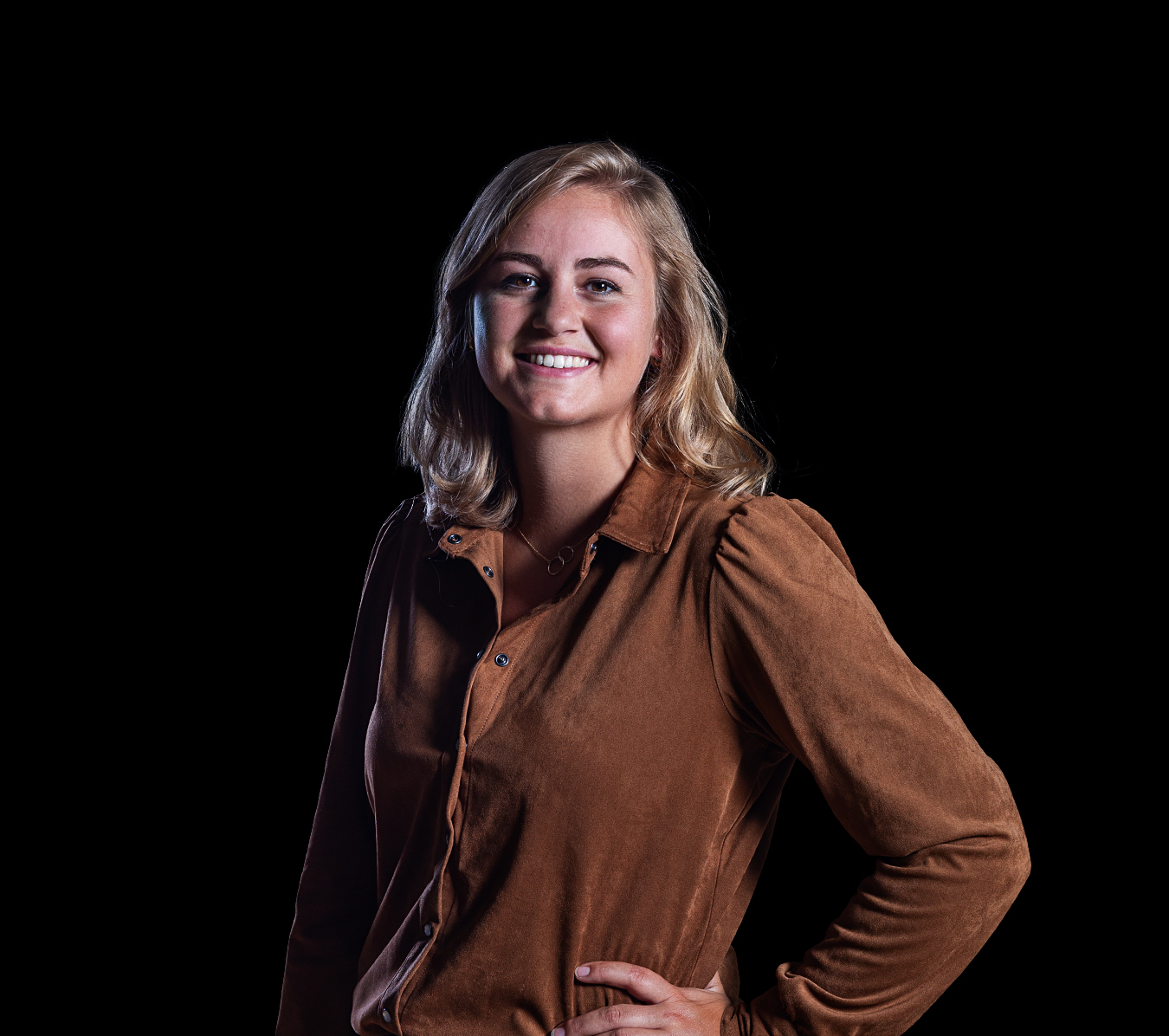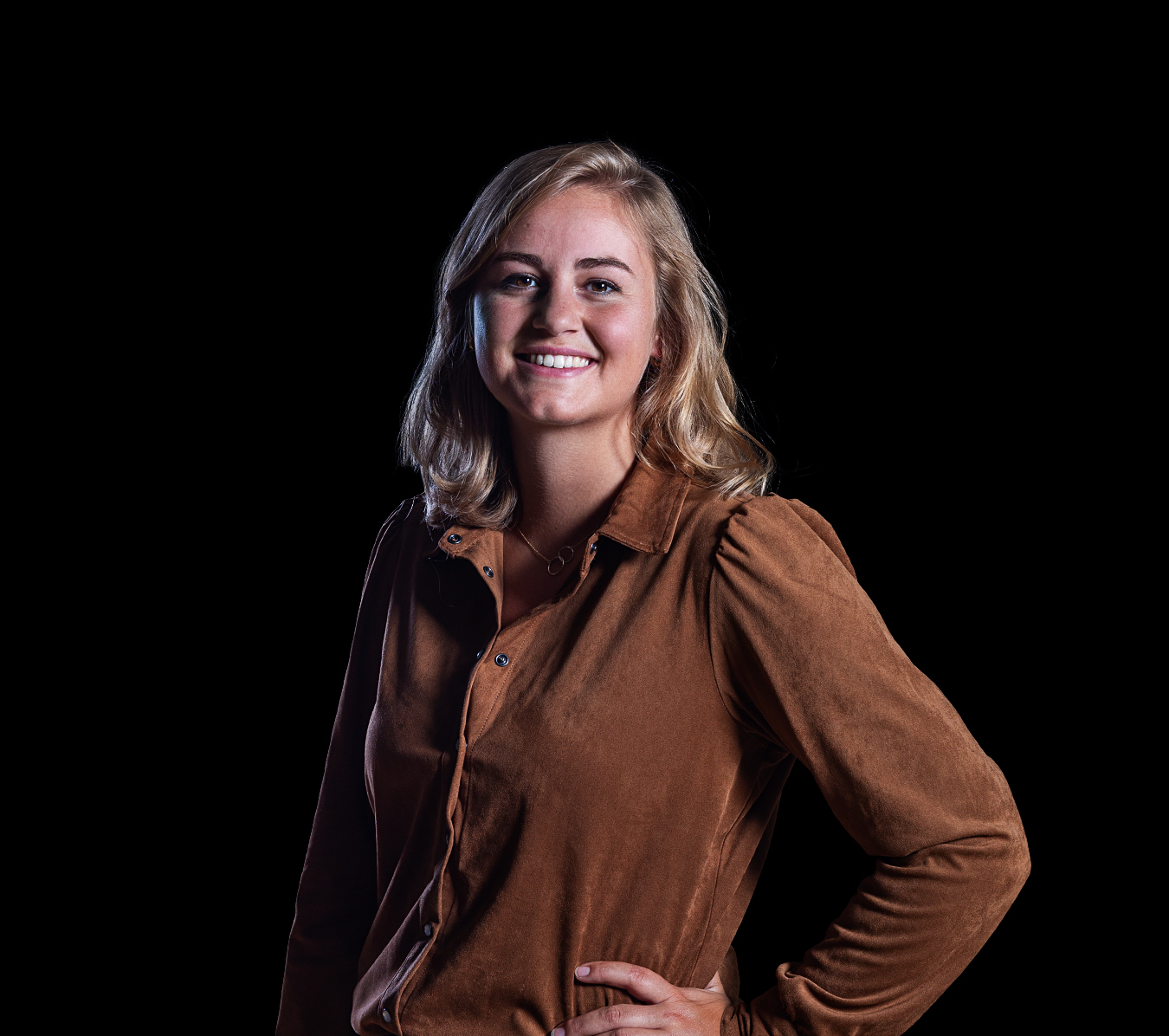 "In my work, I think animal welfare is very important."
Kim Goedegebuure was determined to be a veterinarian from a young age. But things changed when she visited a few open days in high school. She decided to do a bachelor's and master's in animal sciences, specialising in animal welfare and behaviour, and developed an interest in the agricultural business along the road.
When was your first encounter with Nutreco and its animal nutrition division Trouw Nutrition?
'About two years ago, I was walking around at a job fair when the Nutreco stand immediately stood out. At every other fair stand, people in white shirts were passively handing out folders, but the Nutreco representatives were young and vibrant and wearing matching blue hoodies. A vacancy as nutritionist swine triggered me to start the conversation with the Nutreco representatives. They were incredibly enthusiastic and told me about Nutreco as a company, their business, and of course, about the vacancy. Later that week, searching the internet about Nutreco, I felt connected to Nutreco's vision on sustainability and its purpose, Feeding the Future. About two months later, I signed my contract and started working in Putten, the Netherlands.'
You started working as a swine nutritionist, and now you're a technical specialist on farm swine. What is it with you and pigs?
'Pigs are such fun animals! They are clever, curious, and can be a bit pig-headed. During my master's, I developed a fascination for swine, especially regarding their hormones, reproduction mechanisms, fertility and how it's affected. And, of course, to their well-being. That's what I try to remind myself and everyone else around me every single day.'
"Nutreco is a great company to start your career."
What is one of the biggest challenges you're working on right now?
'At Trouw Nutrition, we develop, among others, young animal feed, feed additives, and premixes for various species. My team is specialised in swine and mainly piglet feed. I am currently focusing on sow management and nutrition. How do you feed sows so that they produce vital piglets? What is, for example, the best feeding strategy during gestation and lactation for our modern hyperprolific sows? This animal feed area is a complex one with a strong linkage to reproduction and fertility, and that's probably why I like it so much.
As a technical specialist, I translate research into practice. I make products and concepts ready for our market and am learning to become an essential information source for our sales team and account managers. In addition, I also have a lot to do with our customers and suppliers. Trouw Nutrition has a platform called NutriOpt, a digital solution that supports farmers and partners with nutritional knowledge and insights. I give NutriOpt workshops to our customers in the feed mill industry about our animal models. That's also great about my job, being in touch with many different people in the industry.'
How do you feel about Nutreco as an employer?
'In my opinion, Nutreco is a great company to start your career. We have so much in-house knowledge about various species and nutritional solutions. When I have specific questions, experienced colleagues are just one phone call away. I'm learning more every day.'
What would you like to achieve?
'First of all, I want to expand my knowledge and become really good at what I do, especially when it comes to piglets and sows. Later on, it might be very interesting and exciting to work for Nutreco in a different country. Dutch swine farms belong to the world's top, so we have a lot of knowledge and experience we can share with farmers and compound feed manufacturers in other countries. Nutreco is also the right employer if you have international ambitions.'
Sign up for our job alert
We will keep you posted about our challenging opportunities.
Discover the world of Nutreco
Explore how people across our company are contributing to Feeding the Future.