Skretting Stories
Alex Obach

, R&D director at Skretting,

and

Seong Chea Chua

, senior researcher at the Skretting Aquaculture Research Centre (ARC)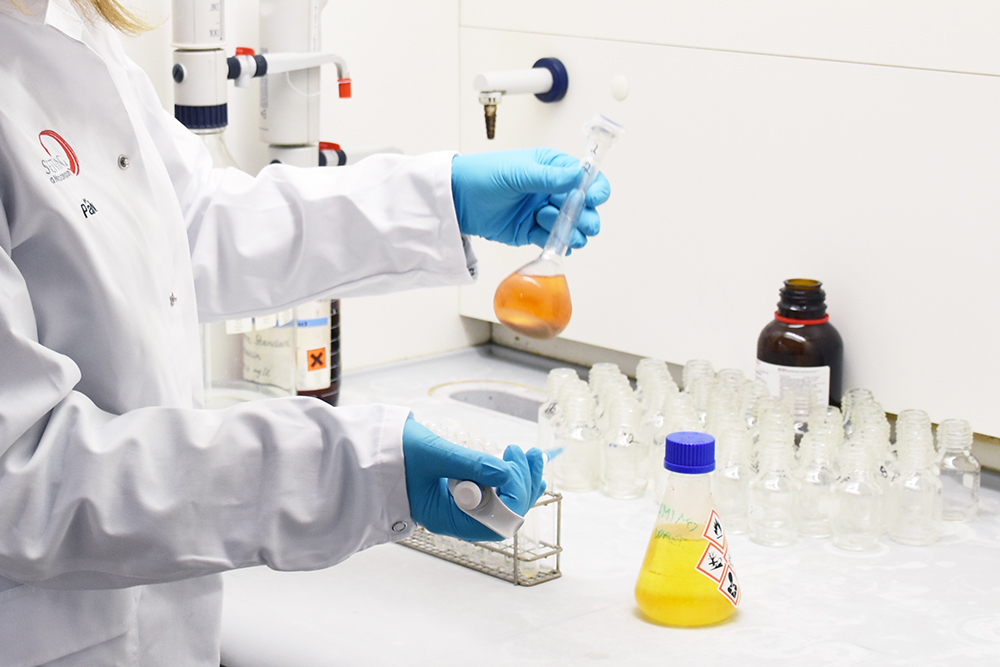 "Starting a project at Skretting is like entering a whole new world."
"Starting a project at Skretting is like entering a whole new world."
Alex Obach and Seong Chea Chua both work at the research centre of Skretting in Stavanger, Norway. From here, they work on the most innovative and sustainable nutritional solutions for many species of farmed fish and shrimp.
Why did you choose a career in aquaculture?
Alex: 'When I was in veterinary school, I was drawn to a new animal farming practice: aquaculture. Back then, there were many interesting discussions about overfishing and not getting enough fish to feed the world, and farming fish appeared to be a new opportunity. Aquaculture was still in its infancy, and I immediately liked the idea of working in a young and exciting industry. I moved to France to specialise in fish immunology and pathology and joined Skretting as a researcher in the early nineties.'
Seong Chea: 'I studied food technology and specialised in fats and oils. When I was looking for a job as a researcher seven years ago, I wanted to work for a company that positively impacted the food chain. Skretting appealed to me not only because of the company's sustainable vision on aquaculture feed but also because of its focus on innovation.'
What are your daily responsibilities?
Seong Chea: 'Right now, I'm working on the feed's physical quality with optimised process conditions. The pellets need to have the right colour, size and must not dissolve immediately when getting into the water. That probably doesn't sound difficult, but imagine developing a pellet of just 0.05 mm for tiny larvae. Together with other researchers, I'm also screening and implementing novel ingredients into aquafeed, like oils extracted from vertically grown algae, to eventually reduce the number of human food resources in fish and shrimp feed. Even when I'm still busy with a project, a new challenge is already waiting for me. Aquaculture is extremely diverse and the possibilities are endless. Starting a new project at Skretting is like entering a new world.'
Alex: 'I worked as a researcher for many years, but now I'm the research centre's managing director. I deal with administrative matters, budgets and think about strategic challenges. And I ensure that researchers like Seong Chea can do their exciting projects and that their innovative solutions reach our customers.'
"Why working at Skretting is great? It's fun!"
What do you like about working at Skretting?
Alex: 'It's fun! People can joke around and be truly themselves. We're not a suit and tie company - boots and jeans are more comfortable when you have to visit a shrimp farm and walk around in the mud anyway. And as an international company, there are many opportunities. When you're up for a new challenge, you can try your chances at an operating company, a Skretting company in a different region or country, or even another brand within the Nutreco family. You won't even have the time to get bored. Skretting is a great employer to work for. I went away twice but also came back twice. That must count for something.'
Seong Chea: 'In addition to the innovative character, I really like the international aspect of Skretting. Being surrounded by people from over 25 different countries just in Skretting ARC makes my work and life much more interesting. I'm always looking forward to coming to work, to meet my colleagues and to work on new projects.'
How do you contribute to our mission, 'Feeding the future'?
Alex: 'At the research centre, we focus on three main issues: fish and shrimp health, optimised fish and shrimp nutrition, and advanced aquafeed production techniques. By combining our knowledge with innovation, we support aquaculture's progress and the production of more food with less impact.'
Seong Chea: 'As Alex mentioned, we were very focused on producing salmon feed a few years ago. Then came other species like marine fish and shrimp. Now we're also producing feed for tilapia and catfish, for example, species that are very important as food sources for the local population of various African countries. At Skretting, we continue to grow and thereby make an increasing contribution to the development of a more sustainable, affordable, and less environmentally impactful food production for every person in the world.'
Sign up for our job alert
We will keep you posted about our challenging opportunities.
Discover the world of Nutreco
Explore how people across our company are contributing to Feeding the Future.